The challenge
Holding Redlich is a major Australian law firm which had a website that was due for a refresh. It no longer represented how the firm's clients saw it, or how internal stakeholders saw it. It needed a design that would make people feel like they were in the right place – something that would attract the right clients and the right staff. 
The firm needed a new site that would:
allow users to easily navigate and access the vast amounts of content the firm publishes
offer seamless access to content across different devices
enable content to be published across different mediums
provide access to secure content for some users
promote the firm as a great place to work and attract an influx of talented people
have a major focus on practice areas that would inform users of the firm's expertise and attract the right type of work.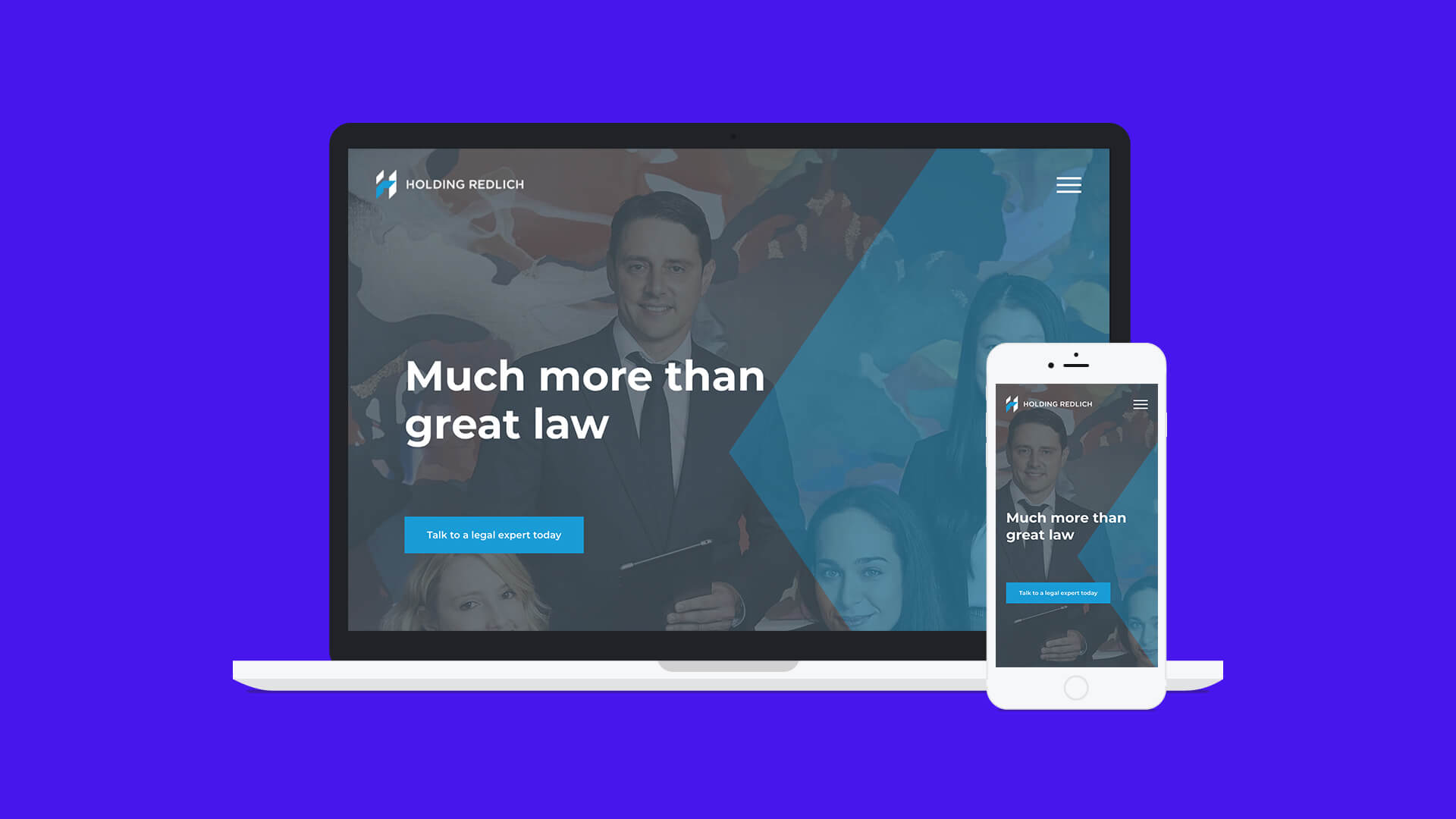 What we did
Holding Redlich is invested in the success of its clients through providing legal and business solutions. The site now features a greater emphasis on directing users towards other related content, which means users now have the ability to easily explore a topic in more detail. Further, the new search feature provides an effective way to deal with a wide range of legal topics that a user may be interested in.
The information architecture has been redeveloped with the intention of providing an enhanced user experience. The site's content now takes the user on a complete journey, right through to making contact with the relevant lawyer.
The user experience has also been vastly improved for Holding Redlich's content administrators, through the use of a Headless CMS – Kentico Cloud. This enables content creators to re-purpose content elements from the website for distribution to other mediums, such as in a response to a request for tender. One piece of content can simply be reused for multiple purposes without any duplication of effort, resulting in a significant time saving for content administrators.
The result
The Holding Redlich site has gone from being cluttered and difficult to navigate, to having a clean and modern design that is far more aligned with Holding Redlich's culture and market positioning. Since launch, the firm has seen notable increases in online traffic, time spent on the site and job applications received. Feedback also suggests that existing and prospective clients are finding it much easier to find the information they need. 
Developing and building a new website can be the marketing equivalent of root canal treatment – painful, drawn out and expensive. The team at Luminary, however, not only delivered an award-winning site that hit all the right notes – they did it on time, on budget, with no fuss and a great sense of camaraderie around the project. I've developed many websites over the years. This version of the Holding Redlich site is the largest and most complex and Luminary made it the easiest – by a significant margin.
Meet the Holding Redlich team
Find out more about the key team members.
Awards
Holding Redlich has received industry recognition through the following awards.
Keep reading
Want more? Here are some other examples of our work that you might be interested in.