Uniform connects your CMS with modern developer tools and CDNs, and provides the fastest, most scalable way of running your headless CMS-driven site with personalisation and A/B testing – effectively bringing the benefits of Jamstack to traditional DXPs, and the benefits of DXPs to headless CMSs. Uniform natively integrates with multiple CMSs, including Sitecore, Kontent by Kentico and Contentful.
Using this DXP tool will allow you to:
Decrease your infrastructure costs
Use any CDN to deliver your sites
Leverage developer tools of choice
Build experiences using any front-end or static site generator
Dramatically improve site performance
Achieve significantly faster load times 
Reduce bounce rates
With Uniform you can reduce your risk by starting small, using what you need to prove value, and then scaling with confidence on a future-proof platform.
As a Uniform DXP agency, our consultants and developers are experienced in advising on the benefits of Uniform and integrating this platform with a variety of CMSs.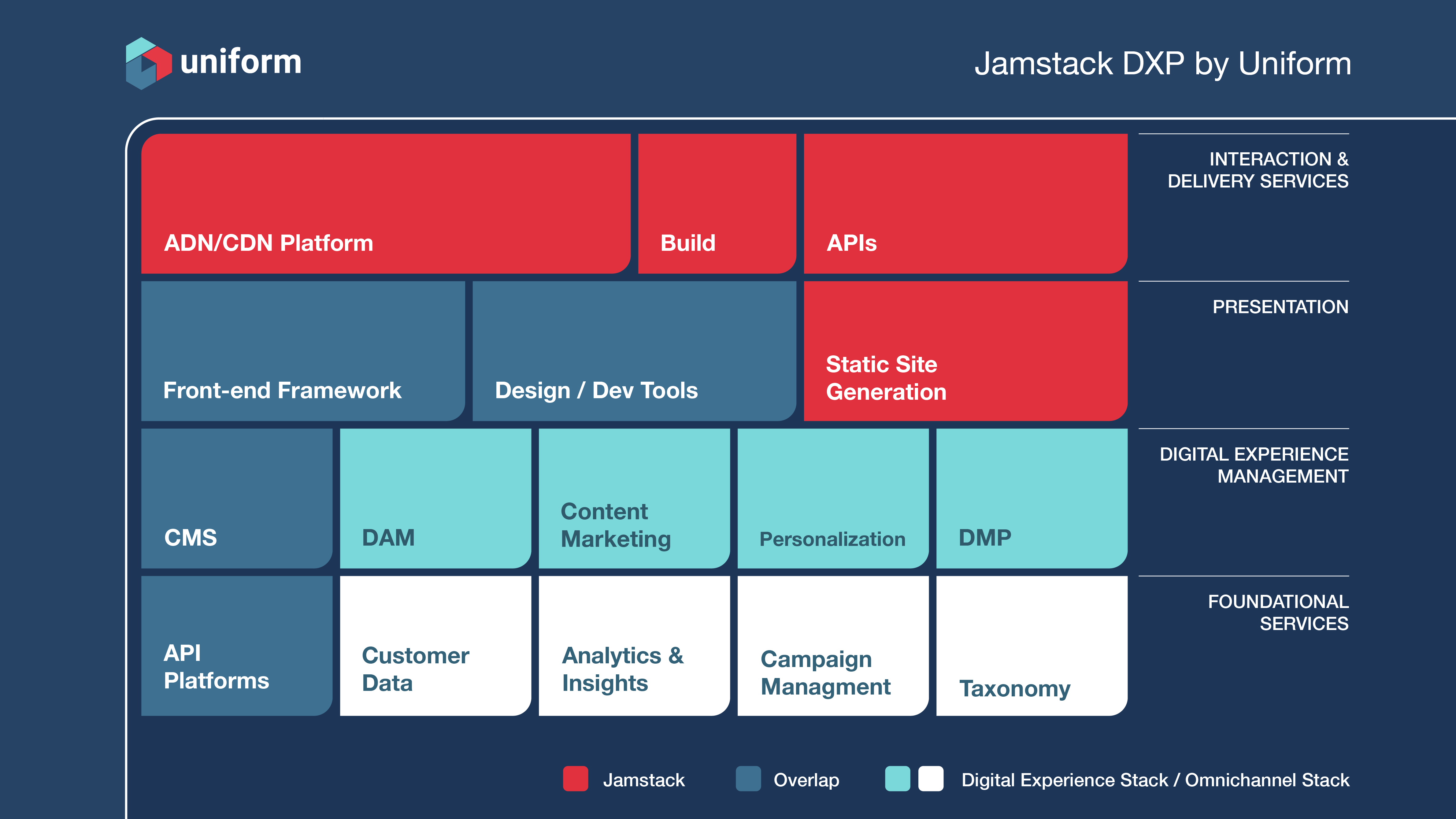 Platforms that integrate with Uniform
Want to tap into the expertise of an agency that's been in operation since 1999?
Get in touch