We are now all used to working from home to the point where it seems completely normal. Only a few months ago it had a stigma attached to it that limited a range of meetings and ultimately dictated where people could work from. Things have changed.
As we celebrate our 21st birthday, we are thrilled to announce a new policy that allows our team to work from anywhere that is productive for them and what they're working on.  
We have been working as a distributed team for nearly a decade. As technology has improved, we have had team members work in Amsterdam, Sydney, Brisbane, Adelaide, Bali, Albury, Perth, Melbourne, Geelong and many other places. We have seen it as part of the benefits package that we can provide and a way to support people with their goals in life. 
The Coronavirus pandemic created the need for us to close our offices and request that our team work from home. For some this was a new concept and took some getting used to. Their home office environment was not set up in the same way it was at work, making it necessary to make adjustments quickly. 
While a lot of people liked working from home, some felt it was not for them. For others, working from home was made a lot harder by the need to homeschool kids. As kids went back to school the pressure was reduced and people started to have the space to identify what they really want. 
Covid-19 has provided us all with an opportunity to re-evaluate our priorities. While many people are keen to get back to the office, some would like the option to work from home occasionally and others regularly. There is an opportunity to devise a new way forward for how distributed teams are set up and where they are located. 
Offices are an important part of creating social connections between team members. There is something far more tangible about meeting with someone in person, face to face. Being in an office working together can have a positive impact on a team's ability to be creative and get things done. Going to an office also has the benefit of separating home and work. This can be an important separation for many people. The office can provide a way to leave work at work. For some people working from a spare room at home can have that effect.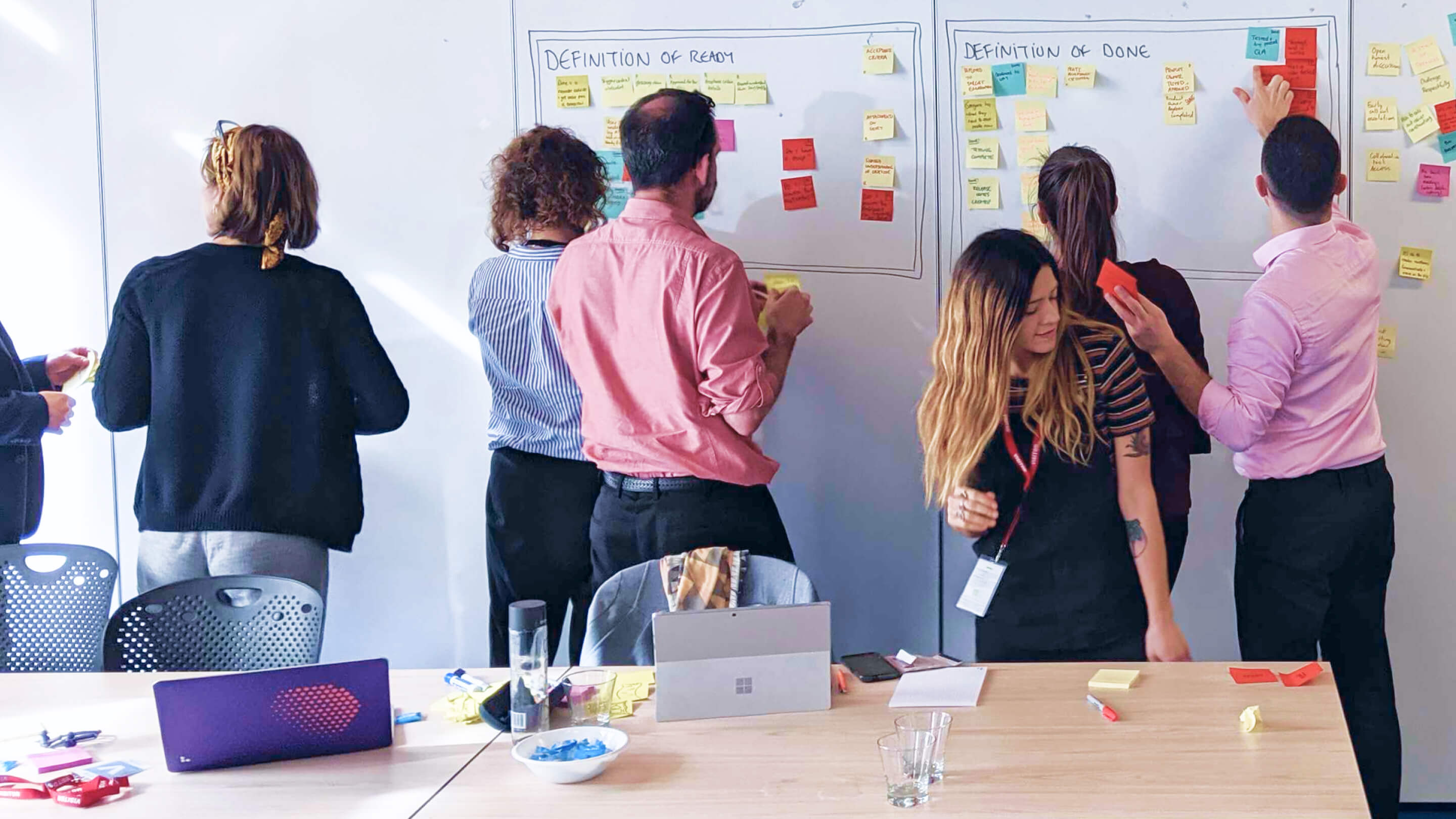 It is clear that many people would like to work from home a lot more often. The key difference following the pandemic is that working from another location no longer has a stigma. Most people in marketing and technology have now worked from home and as such it is now acceptable. For many of our clients this was always the case. However, the need to have an in-person face to face meeting was seen as the norm. Going to each other's office was part of the ritual of showing each other that you were important. The concept now of having a meeting where everyone is remote, is no longer foreign. Further, it means that the person dialing in, is no longer the odd one out, which at times left them out of the conversation.
An interesting side effect of having video meetings in everyone's houses is that trust in the individual has increased. The level of vulnerability and/or humility needed as kids or dogs interrupt video calls, while at times frustrating, has often been endearing. Working as distributed teams, is here to stay. 
While workshops have taken place remotely during the pandemic, some are better in person. Once things return to some sort of normality, most workshop participants will be present in person, though we are now likely to generally provide a remote participation option as we think some of our clients will work from home/anywhere as well. 
From today, our 21st birthday (1 July), Luminary team members can elect to work from home when they want to. Regularly working a portion of a team member's schedule from home or another location can be a permanent feature for those who want it. It is a benefit that many people want and we are keen to provide it. 
There are some key attributes that make working from home workable:
a reliable and fast internet connection
an appropriate ergonomic chair and desk
headphones and webcam for video meetings and calls
phone, soft phone or mobile phone for calls
preferably a quiet, safe and dedicated room to work in, rather than the kitchen table
you're not the primary carer for kids during the scheduled work time
you're located within 3 hours of the Australian Eastern Standard Time Zone (4 hours in Summer)
dress as though you are at work, because you are
two factor authentication is activated on your Gmail account
you commit to chatting with at least one person each day via video conferencing (Google Meet or Zoom). Face-to-face interaction is important
you abide by our social contract.
This plan goes beyond just working from home, it extends to working from somewhere that is productive and workable for the team member and the project team. If they want to work from the beach, then it is not likely to meet all of the criteria above. Instead they may be able to work from a house close to the beach (e.g. Airbnb) and go to the beach at lunch times. 
Ultimately people want an environment where they can be their best. Sometimes this will be in an office, sometimes at home or sometimes at a friend's place ahead of a long weekend. The idea that on Tuesdays and Thursdays parents get to be there to pick up their kids from school under this plan, is priceless. Some good needs to come out of this pandemic and expanding our flexible working location policy is one of them. 
Our mission is to make digital bright and the human experience brighter. After 21 years, allowing people to work from a place that works for them and their family, and ensures they are their most productive, feels in line with our mission. 
Liked this post?
Here are some other content items you may find interesting...
Keep Reading
Want more? Here are some other blog posts you might be interested in.