Luminary attains Umbraco Gold Partner status
Luminary has become one of just four digital agencies in Australia to be recognised as an Umbraco Gold Partner.
Luminary has been announced as an Umbraco Gold Partner, one of just four digital agencies in Australia to hold this status.
Umbraco is a full-featured, open source CMS with the power and flexibility to cater for startups right through to global brands. With more than 400,000 sites powered by Umbraco globally, it is one of the fastest-growing .NET Content Management Systems.
Umbraco Gold Partners are officially Umbraco-certified and take an active part in the development of the platform. The certification cements Luminary's position as one of the nation's pre-eminent enterprise CMS digital agencies. The agency is already a Gold Partner in Sitecore and Kentico Xperience, a Premium Partner in Kentico Kontent, and a Silver Solution Partner in Optimizely (formerly known as Episerver).
Luminary's Umbraco team is host to two Umbraco Certified Masters – Technical Director Emmanuel Tissera and Solutions Architect Mario Lopez. Emmanuel and Mario are also among just a handful of Umbraco MVPs in Australia. Both are recognised leaders in Umbraco, who have published extensively in industry media, as well as presenting at Codegarden, Umbraco festivals worldwide and Umbraco meetups. Their Umbraco expertise covers globalisation and localisation, Umbraco Heartcore, e-commerce, third party integrations, and hosting on cloud infrastructure on Australian soil as well as general Umbraco best practices. The team also includes two additional Certified Umbraco Developers as well as another three developers who have done extensive work with Umbraco.
Luminary's Umbraco portfolio includes engagements with fast food giant Pizza Hut, superannuation fund EISS Super, property development firm Olive Hume, wealth management consultancy Netwealth, earthmoving plant hire operator Fleet Plant Hire, and worker entitlement fund Incolink. Luminary is also the venue sponsor for the bi-monthly Australian Umbraco Meetups.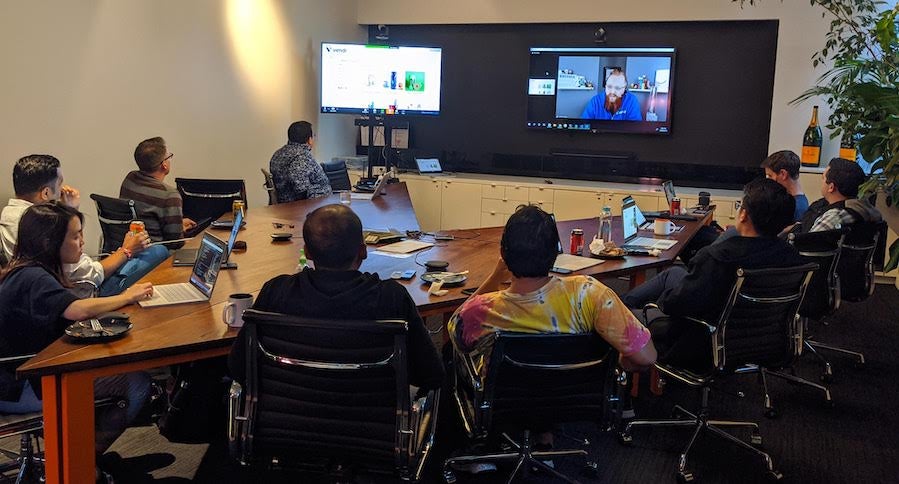 "When it comes to Open Source Software (OSS), there's some trepidation," said Luminary Technical Director Emmanuel Tissera. "Clients picture developers in their bathrobes working from their Mum's basement. In reality, Umbraco CMS is backed by a profit making entity – Umbraco HQ in Denmark. With a vibrant community of open source developers and implementers, Umbraco gets the best of both for-profit and OSS worlds.
"With Luminary's expertise in digital strategy to website implementation across multiple platforms, I believe that we are a formidable Gold Partner in Australia. Luminary has been involved in the Umbraco community by hosting the Australian Umbraco meetups since 2018. Becoming a gold partner is our next step in cementing our relationship and commitment to Umbraco. This partnership with Umbraco HQ, also brings in paid support, guidance and architectural advice directly from the makers of the CMS. Luminary's size, stability and proven ability to deliver projects at scale make it ideally suited to larger organisations looking for support with Umbraco. I look forward to our existing customers and new ones benefiting from this partnership."