The challenge
Prior to its rebuild in Kentico, Kapitol was operating with a 5-year-old WordPress website with very basic functionality, rendering Kapitol and its services inadequately represented online. Kapitol required a modern website that could present its capabilities and expertise and showcase the calibre of work it had produced in its rapid growth period. With only five years of operation and the significant project scope that Kapitol was undertaking, it was necessary to highlight how far the group had come and assess who the main users of the site would be and adopt a customer-first approach.
Essentially, Kapitol was looking for a website that would accelerate its market position, rather than hinder it. Luminary was engaged to provide an extensive digital transformation with the website rebuild starting from scratch.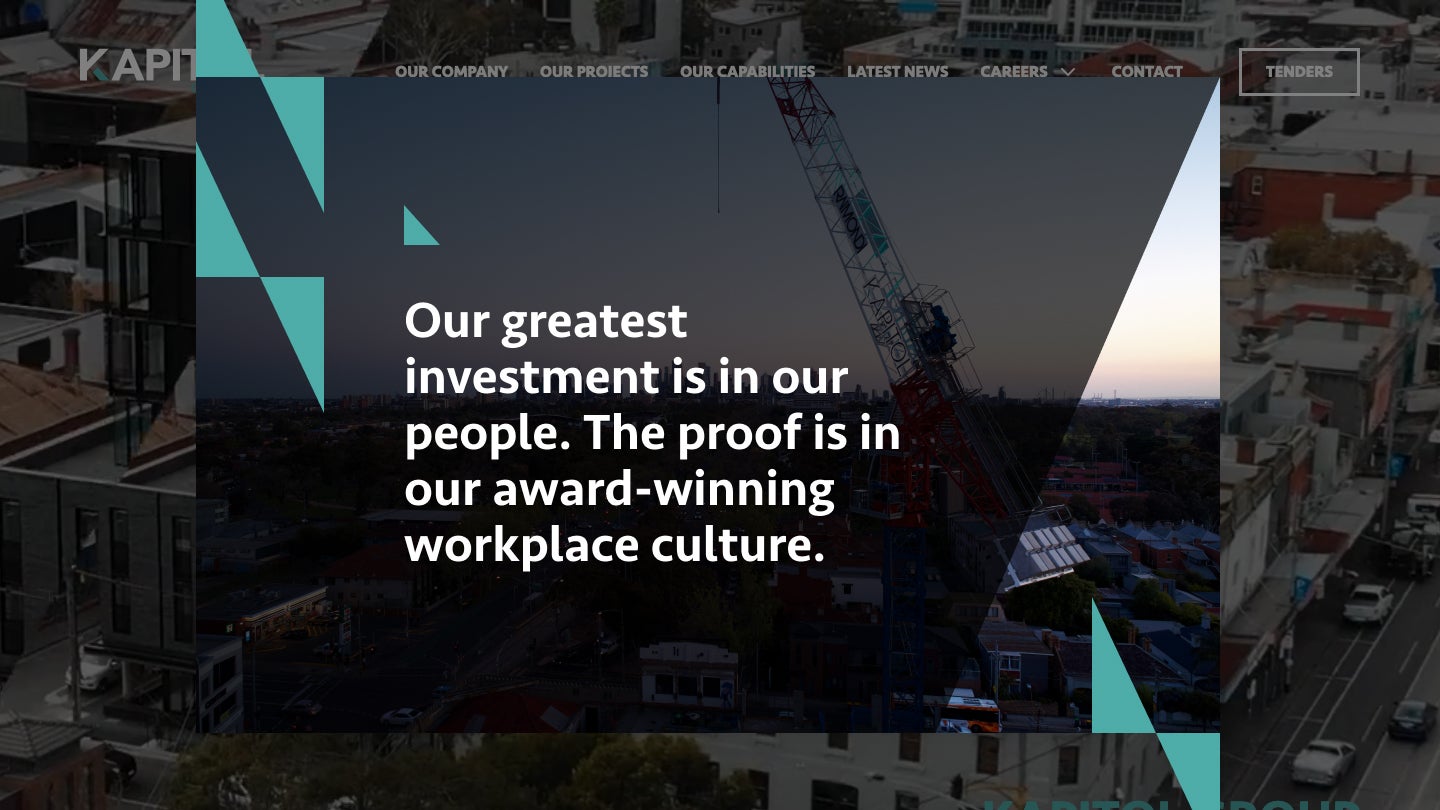 What we did
Through a series of workshops and user interviews, Luminary began to form a greater understanding of Kapitol's website users. Comprehensive personas were designed and persona workshops were held which underpinned the project direction, highlighting the needs and pain points of Kapitol's audiences which were used to shape the user journey.
It was important to Kapitol to stand out from its competitors and highlight its offerings in a unique way. Luminary mapped out information architecture, a new design, templates and a content flow that supported SEO.
Harnessing the insights gleaned from Luminary's research, an interactive carousel was determined to be the best way to convey Kapitol's point of difference on the website, with the 'Our Capabilities' page being a real highlight for the client. Interactive elements, unique navigation options and satisfying graphic elements guide the flow and direction to each page.
The website also features seamless consistency across various parts of the site, including in headers at the top/bottom of components, and scattered in the background to ground the composition.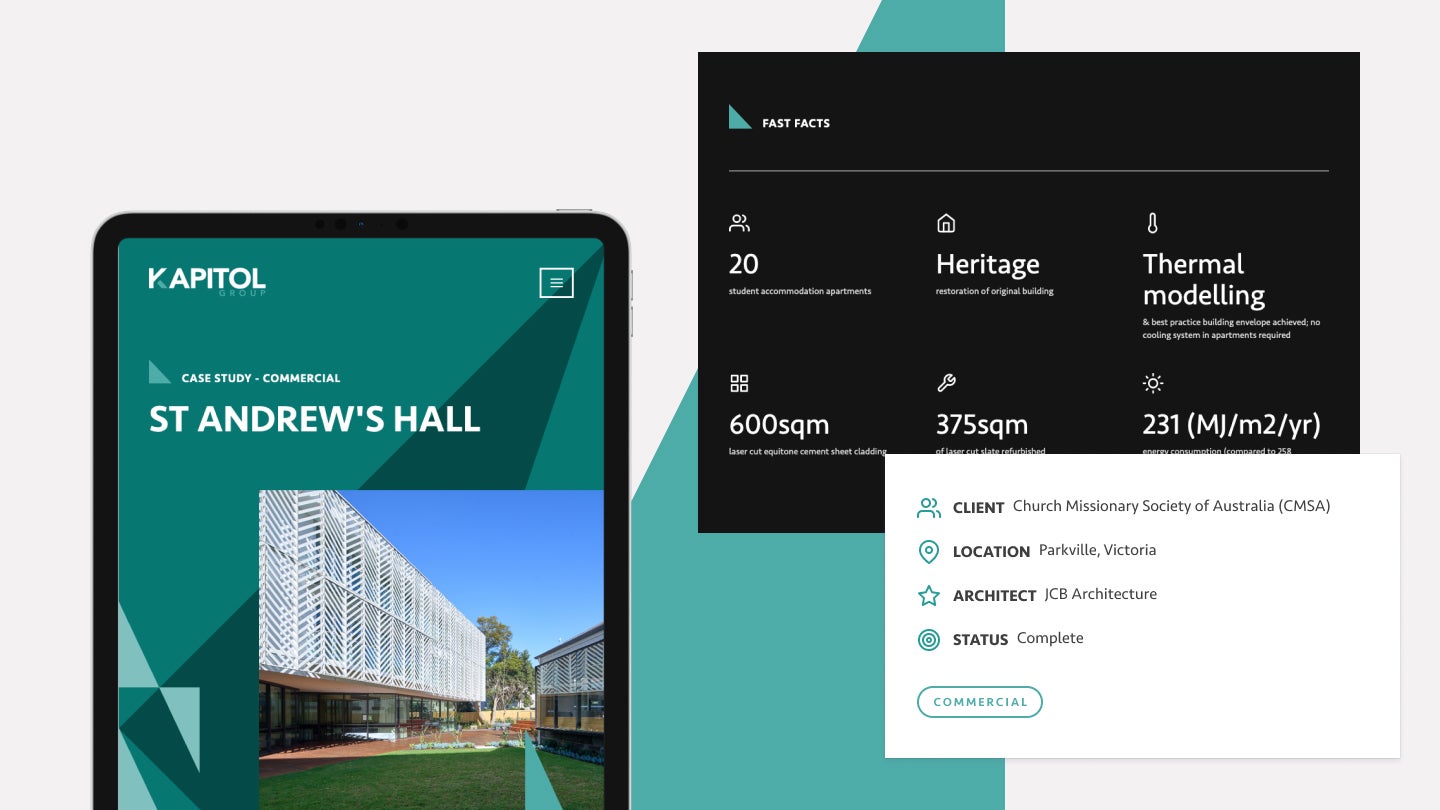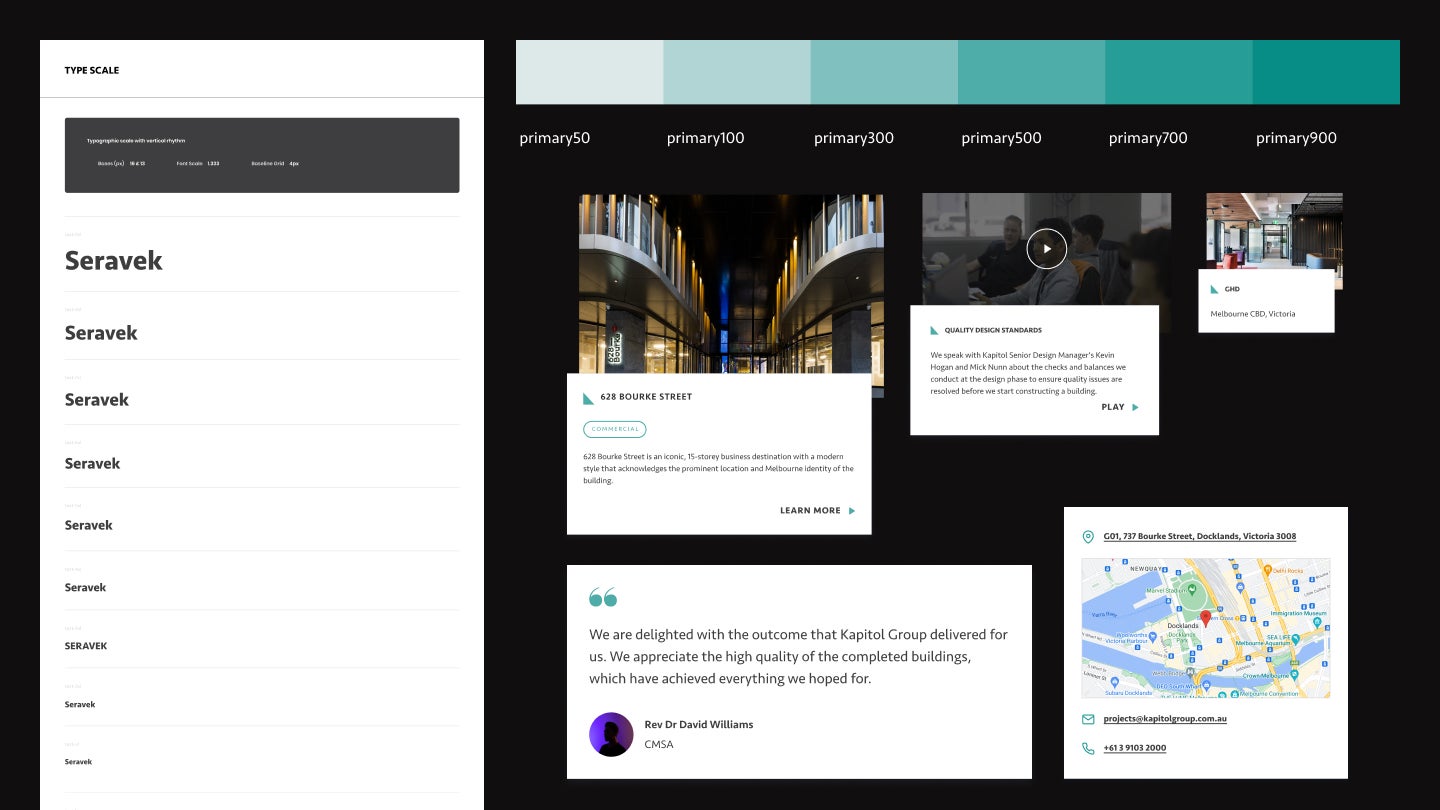 The result
Kapitol Group now has a website that not only highlights who it is and what it offers the construction industry today, but it also has a website that will be able to support its growth in the future. The information architecture provides a logical content flow that inspires users and includes optimised copy to enhance digital visibility, with Kapitol Group reporting a staggering 1000 percent YoY growth. Since its launch in July 2022, Google Analytics has captured a significant increase in organic traffic, signalling that the website has been optimised for the user and for search engines. The easy-to-navigate templates allow Kapitol to update its users on project works and company news, without having to rely on external support.
The website now reflects the type of clients Kapitol is experienced in servicing, rather than relying on the digital presence afforded by an outdated WordPress website that suggested a less experienced company.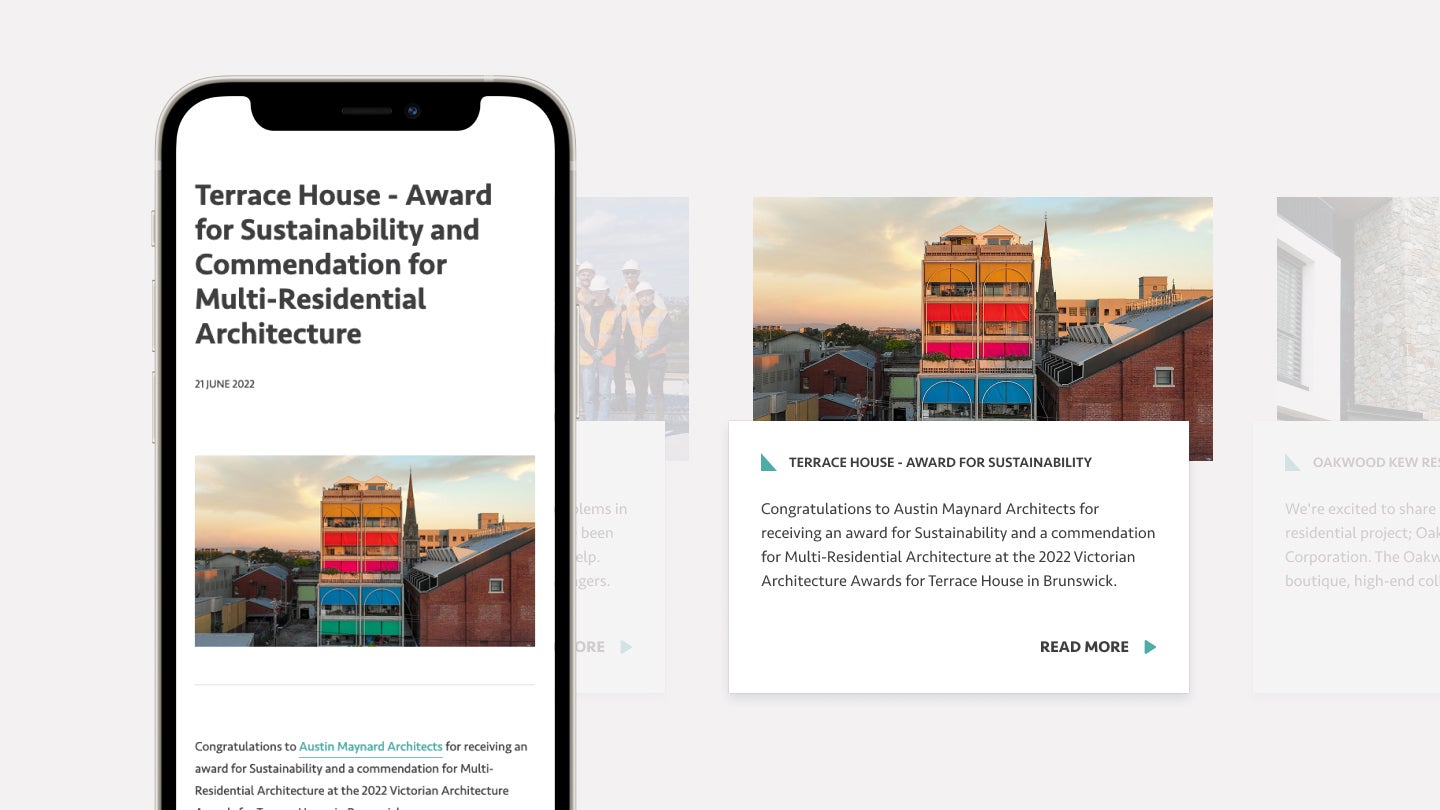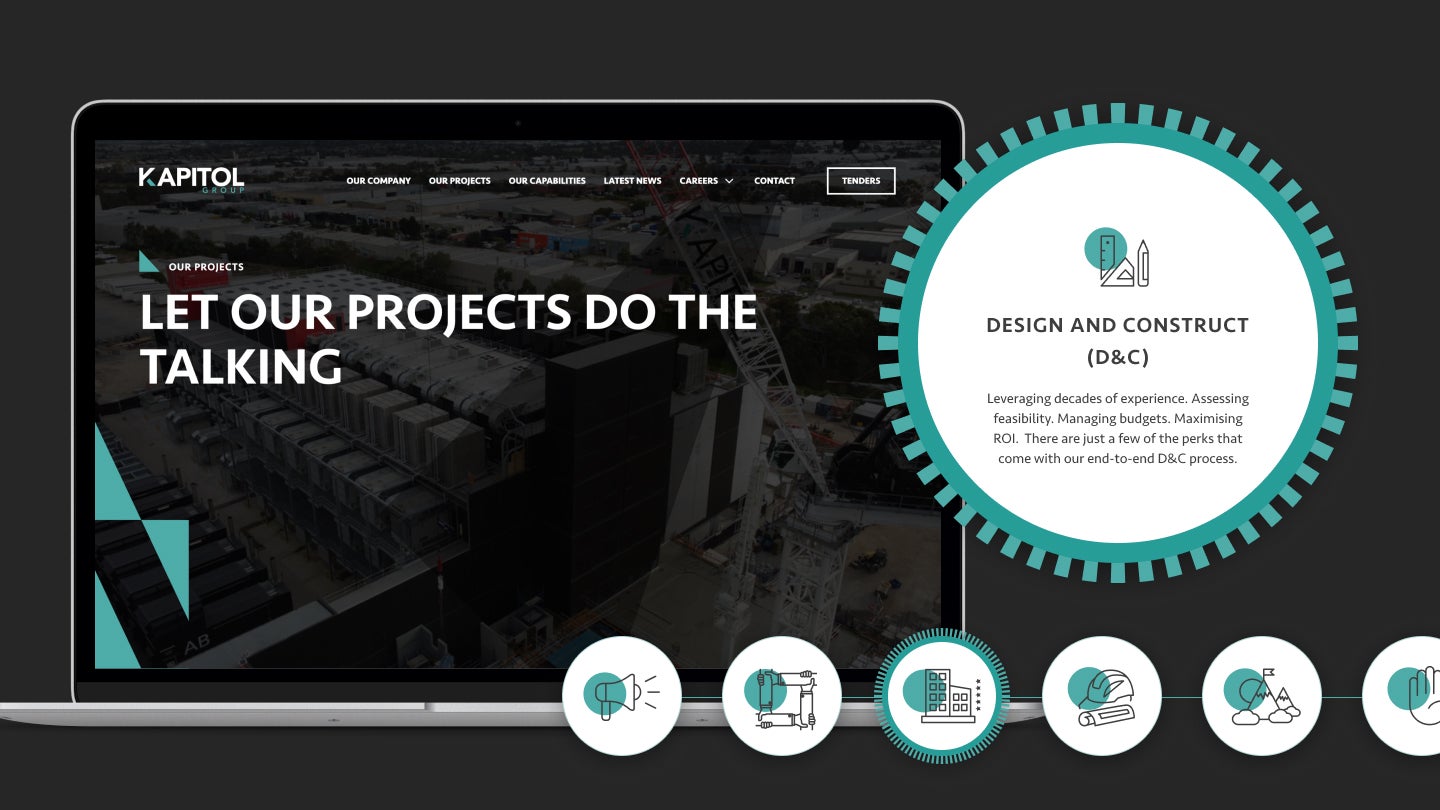 "We're really happy with the result and are proud to direct traffic to our new website. Luminary clearly understood where our company's growth was headed and built us a website to align with that growth, whilst ensuring the templates were easy to navigate so we, as the customer, could manage our own updates. "
Keep reading
Want more? Here are some other examples of our work that you might be interested in.