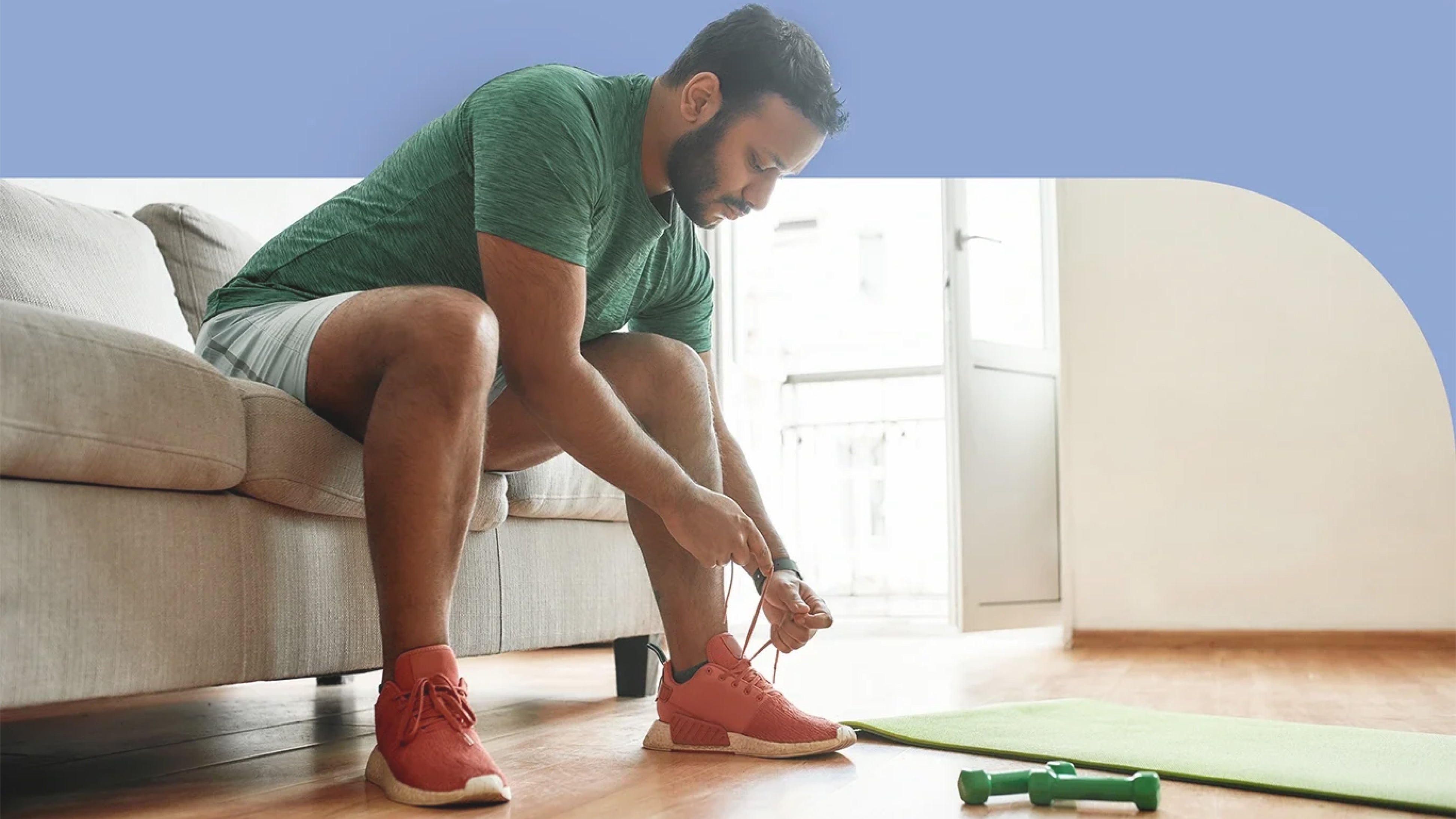 Healthylife
Healthylife is Luminary's second collaboration with Woolworths Group. The site provides consumers with health-related advice, products and services.
The challenge
According to Woolworths Group CEO Brad Banducci, in the first 12 months of the pandemic, the company saw an 80 percent increase in traffic on health related searches across its range of digital platforms.
So it made sense to invest in a digital platform dedicated to providing customers with health related advice, products and services. The result was Healthylife, a digital startup backed by Woolworths.
"As a food and everyday needs retailer, we have an important role to play in supporting the health and wellbeing of our customers," said Banducci. "We're establishing Healthylife online to ensure we provide our customers with a convenient destination to meet their health and wellness needs."
Off the back of the successful launch of its pet-focused Pet Culture site, Woolworths again turned to Luminary to help it build the content side of the Healthylife platform.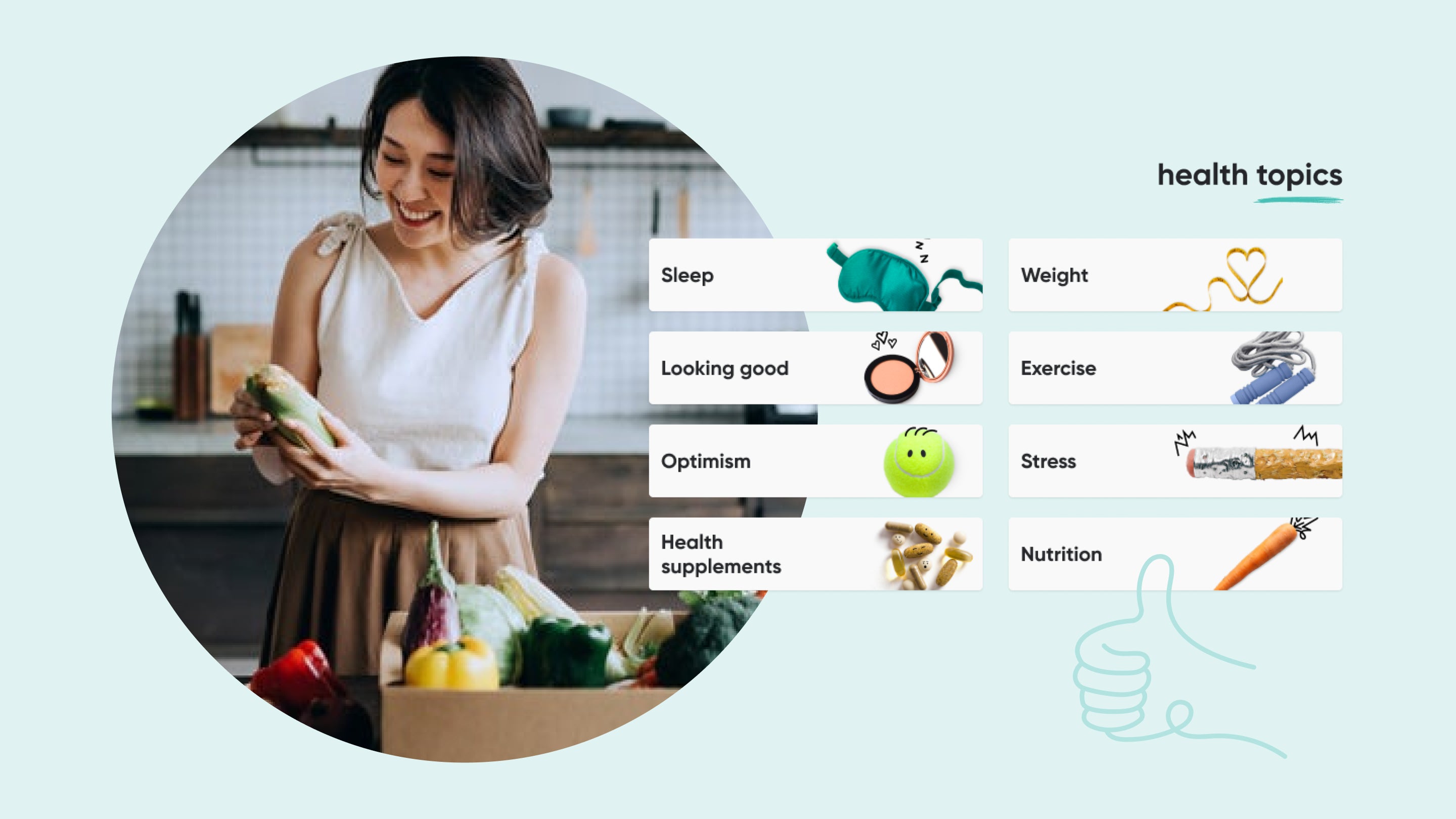 What we did
At the heart of Healthylife is a complex integration between content and e-commerce, with the content arm of the site being built by Luminary on headless CMS Kontent by Kentico, and the e-commerce arm architected on Shopify Plus by digital e-commerce agency MindArc.
The content arm of the site includes all the navigation, which is pulled through to the e-commerce site through APIs, as well as the Learn, Programs and Services sections. The Learn section features articles and advice from health experts, while the Programs section features programs designed to help people eat, move and feel better.
The Services section is integrated with a booking service called Nabooki, which incorporates a database of service providers that fit the goals of Healthylife. Consultations can be booked directly through the site.
There is also a Profile section which enables logged-in users to track past orders, easily reorder products, and link purchases to their Woolworths Everyday Rewards card. Registered users are taken through an onboarding process which gathers information that will ultimately be used to deliver personalised content.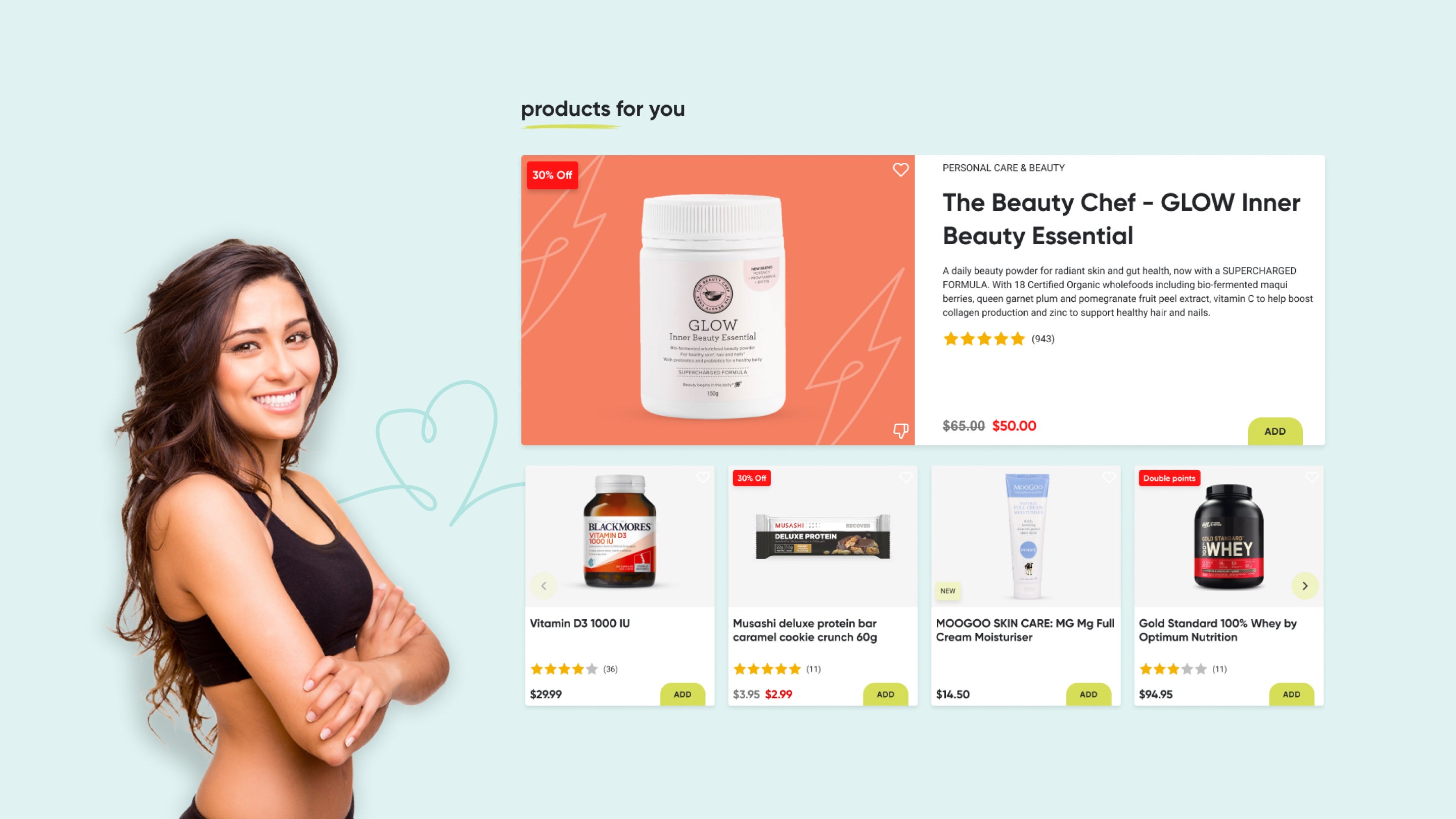 A modular approach to content management
To simplify the content management process for Healthylife's content editors, a modular approach was used, meaning that almost all content items are treated as reusable components that can be pulled together to create different page layouts. This allows for efficient page building, while maintaining consistency of design and typography. It also means that any content item used in multiple areas of the site can be edited once from a central point.
Powerful search capacity
The site's Algolia-driven search function delivers a fast and effective internal search capacity to the site, bringing together three sets of data from the content, product and service components of the platform.
Delivering on a breakneck timeline
In total, we had 12 weeks to deliver the entire Healthylife site, which is no easy feat for a complex project involving multiple agencies. In the end, we managed to complete the build for the beta launch in just eight weeks, with a further four weeks of refinement.
This would not have been possible without the use of our Agile processes – including regular sprint planning and backlog refinement – and our Launchpad framework. Launchpad is Luminary's internal system of tools and processes that eliminates any 'reinventing of the wheel' and enables our team to quickly replicate the basic building blocks of a project, allowing more time to be dedicated to complex and bespoke elements of a project - such as complex search and integration requirements. Launchpad also allowed us to scale up the project, quickly and easily bringing people onto it as needed.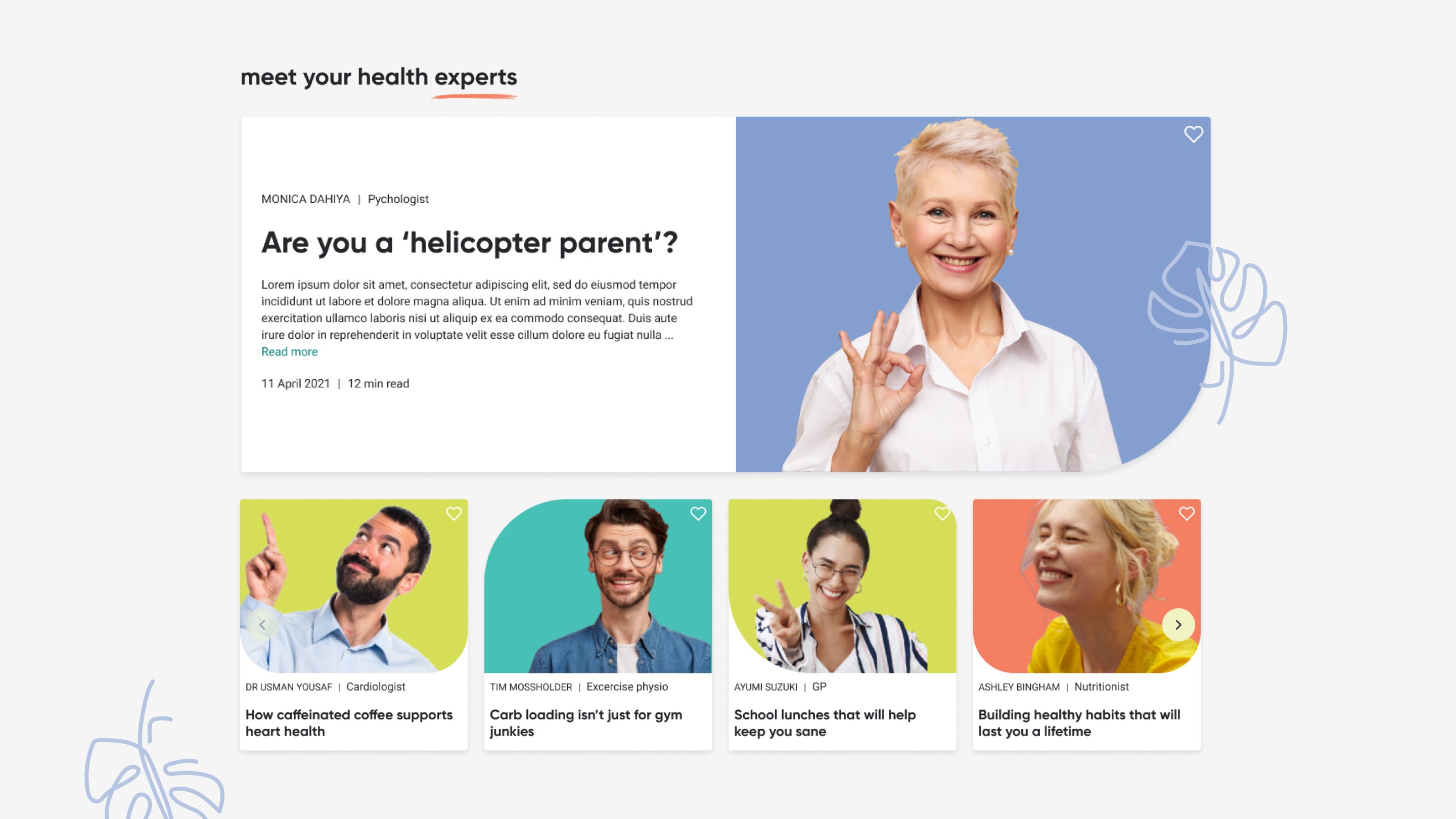 The result
The Healthylife site has achieved the aim of providing a comprehensive and accessible platform that goes beyond just offering products. Despite the content and e-commerce sides of the site being managed on separate platforms, a seamless look and feel has been achieved between the two arms of the site.
From the user point of view, the site is easy to navigate and incorporates an extremely powerful and intuitive on-site search function. For Healthylife's content admin team, the simple yet powerful modular content structure makes content management fast and efficient, while maintaining effortless consistency throughout.
We were looking for an experienced and flexible digital agency to help us bring the Healthylife website to life. Luminary was the perfect fit. They implemented our bespoke UX/UI web design while meeting our ambitious launch timelines. They have been an amazing partner – not just delivering projects on time but also being available for us answering questions and lending support along the way. Thanks for an amazing job!
As we were setting up a new startup, Healthylife, early this year, it was crucial to find a digital partner to work with us in collaboration with other tech partners as one team to deliver our ambitious go-to-market timeline. People at Luminary, agile ways of working, teamwork, open communication and transparency enabled collaboration to meet our ambitious launch date. Thanks to the entire team of Luminary who worked with us to make it a positive partnership experience!
Keep reading
Want more? Here are some other examples of our work that you might be interested in.