Why join Luminary?
We are genuinely committed to work-life balance. When people join us, they're generally here for the long term. Here are a few reasons why…
Luminary is officially a Great Place to Work!
We can talk endlessly about how much we all love working here but it always carries a bit more weight when someone else says it. That's why we're really excited to be able to say that we have been certified as a Great Place to Work for three consecutive years in Indonesia (as well as eight years in Australia). In fact, 100 percent of our team members say that Luminary is a great place to work, compared to 53 percent of employees at a typical global company. In 2023 we were also ranked No.10 on the Indonesia Best Workplaces List 🎉
Our flexible work policies
Parental leave
In Indonesia Luminary provides primary carers with six weeks of paid maternity leave before and after the birth of a child, while secondary carers are entitled to one week of paid leave. Primary carers can take up to nine months of unpaid parental leave, which can be extended for an additional 12 months by arrangement. If you adopt a child, Luminary will support you with one week of paid adoption leave. 
Carers leave
If your child is unwell, you can use your sick leave to cover you – so you don't have to dip into your annual leave while you take care of them.
Work from anywhere 
On our 21st birthday, we introduced a policy that allows our team to work from anywhere. We have state-of-the-art technology that allows you to work outside of a Luminary office on both an ad hoc, or more permanent, basis. We want our team to be able to work in a way that works for them and their families. This means that they can work from home a few days a week or another location of their choice (with some conditions). Read more about our approach to flexible work arrangements.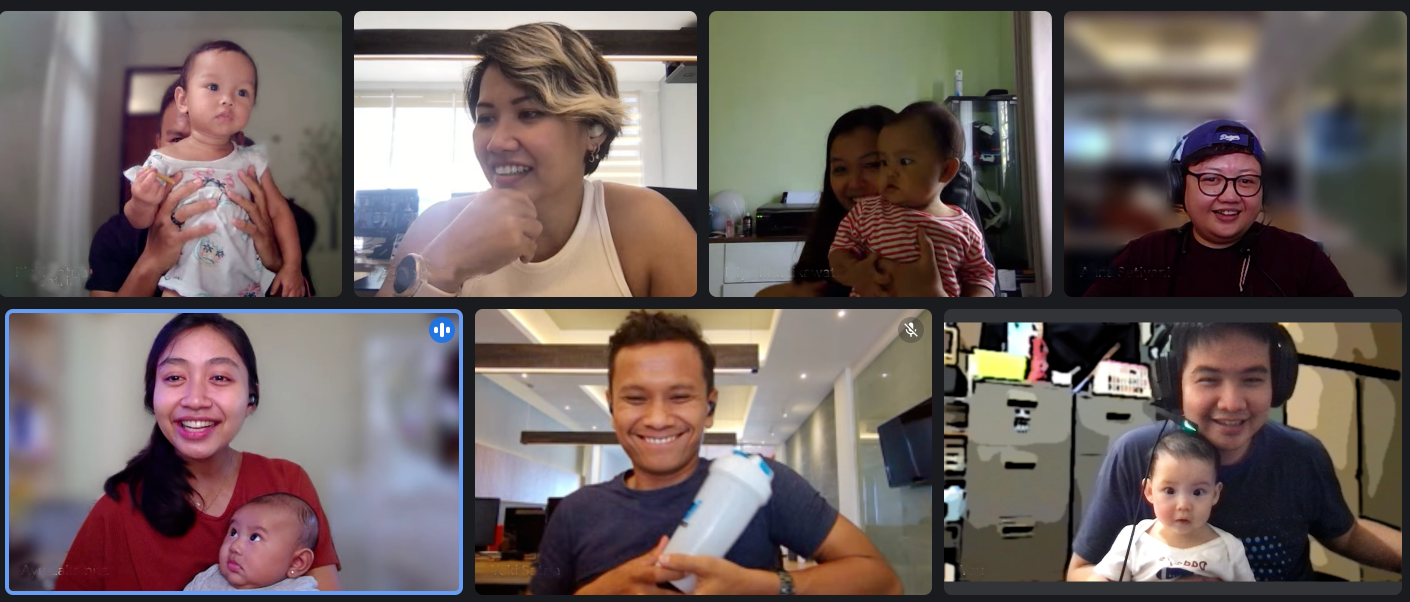 Our training and coaching
Continuous learning is a huge part of our culture. We offer in-house training on a weekly basis, and each team member is allocated an annual training budget to attend courses, industry events and conferences. We also provide regular access to a performance coach for one-on-one professional mentoring. Read what our performance coach, Lisa, has to say about coaching at Luminary. 
Our fun side
You'd be hard-pressed to find a workplace with a more jam-packed social calendar than ours. At the end of every month we celebrate with a team event, which can be anything from flow riding to painting classes. And you'll never go hungry in the office!
Our reputation
Our reputation as experts in digital is beyond dispute. Our data-driven approach has underpinned the online success of some of Australia's most well-known brands. The leader of our developer team is one of only a handful of Kentico MVPs worldwide, and we're also trusted implementers of the Optimizely, Sitecore and Umbraco platforms.
Our people
It sounds like a cliché but it's actually true. The thing our people say they like best about working at Luminary is their colleagues. We're a close-knit bunch who go out of our way to support each other. We're united by a common goal to give our best, and be our best – and have a ot of fun along the way. If you want to find out more about the way we work together, and the expectations we have around fostering a supportive and inclusive culture, check out our Social Contract.
When you put people first, they flourish. And in turn, so does their work.
Our locations
We have three offices in Indonesia – Bali, Jarkarta and Surabaya – and five in Australia. This means we're able to cast our talent net widely. It also means we can offer our team members the chance to relocate permanently or temporarily as the need (or desire) arises.
Join our talent pool
Want to work with Luminary? Fill our your contact details below and we will add you to our Talent Pool and contact you when the position becomes available.
Sign me up!
Luminary. Making digital bright, and the human experience brighter.