IBM's Watson Customer Engagement (WCE) platform delivers a range of capabilities for marketing, commerce and supply chain activities. Powered by the latest innovations in machine learning, WCE is designed to let you learn more with less data, so you can make better, more informed marketing decisions.
Why Watson?
Watson Customer Engagement (WCE) customers can take comfort in the fact that IBM has a long history of supporting large enterprises with complex digital needs. As a product of global giant IBM, you can also be confident that WCE has some solid backing behind it and a strong future roadmap.
This is reflected in the fact that IBM was recognised by Gartner as a Leader in the first Digital Experience Platform (DXP) Magic Quadrant (2018). Gartner positioned IBM highest in terms of its ability to execute. IBM was also recognised for its ability to deliver a broad set of DXP functions supporting a wide range of industries, and for being an early and aggressive adopter of artificial intelligence (AI).
WCE was also positioned by global provider of IT market intelligence IDC as the leading AI-powered marketing cloud platform for 2017 (IDC Marketscape: Worldwide Artificial Intelligence in Enterprise Marketing Clouds 2017 Vendor Assessment).
Features
Watson's Marketing capabilities empower business owners to deliver engaging experiences with interactive content, targeted offers and consistent branding across channels, including web, mobile web and hybrid apps, without relying on IT.
The Watson Customer Engagement platform encompasses a number of key products: Watson Content Hub (WCH), Customer Experience Analytics (CXA), Watson Campaign Automation (WCA), and Commerce.

Watson Content Hub (WCH)
Watson Content Hub is a cloud-based, headless content management system (CMS) that allows you to content-enable mobile apps, single-page applications, billboards, embedded devices and more. Rich application programming interfaces (APIs) let developers place content wherever it is needed, and the zero-configuration, embedded content delivery network (CDN) ensures high performance and global scale. An intuitive user interface lets marketers make updates quickly, while services such as cognitive tagging help transform disorderly assets into a searchable library.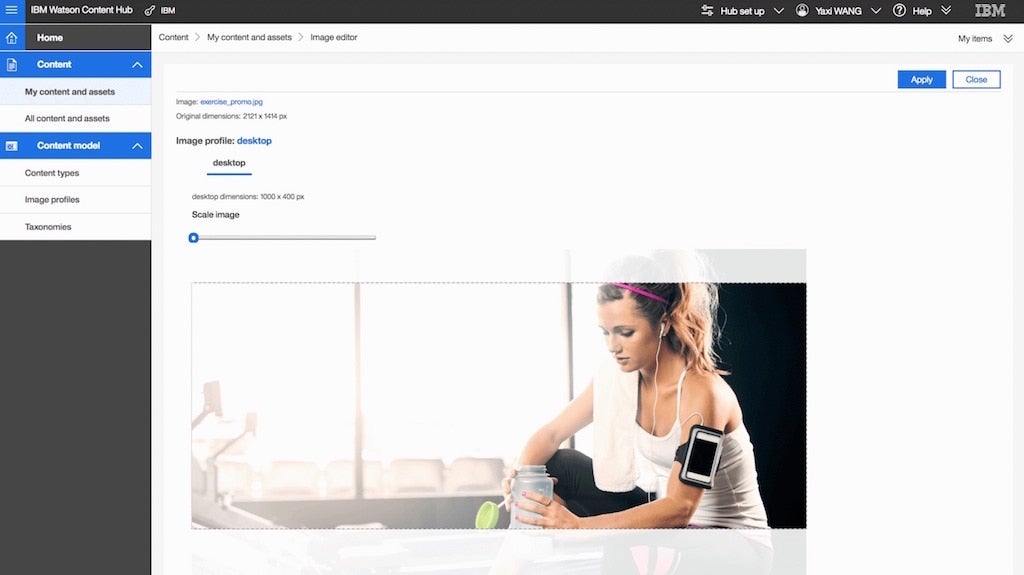 Customer Experience Analytics (CXA)
Customer Experience Analytics allows you to harness data across the entire customer journey, forming a complete view of your customers and uncovering relevant insights and recommendations that get smarter with each interaction. You can also visualise customer journeys, replay sessions and get the insights you need to create frictionless customer experiences. From there you can replicate top performing paths and weed out troublesome ones. You can also identify new opportunities to improve the customer experience and refine the journey to deliver more conversions.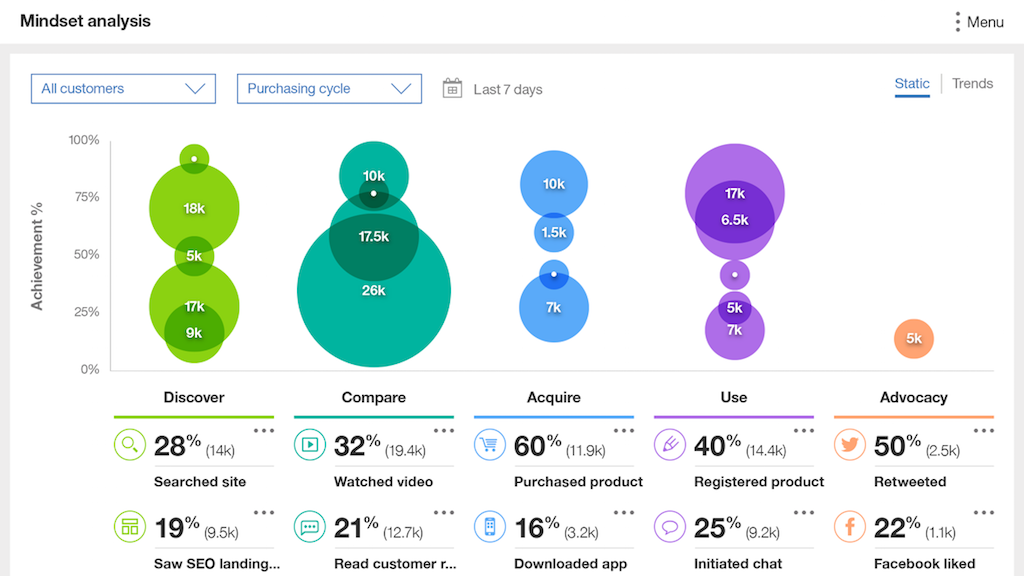 Watson Campaign Automation (WCA)
Watson Campaign Automation is a SaaS-based digital marketing automation platform that allows you to deliver engaging customer journeys across email, mobile push, SMS and social. Use behavioural data from any source to create consistent campaigns across a range of platforms and boost customer engagement and conversion with personalised experiences and offers that connect with your customers.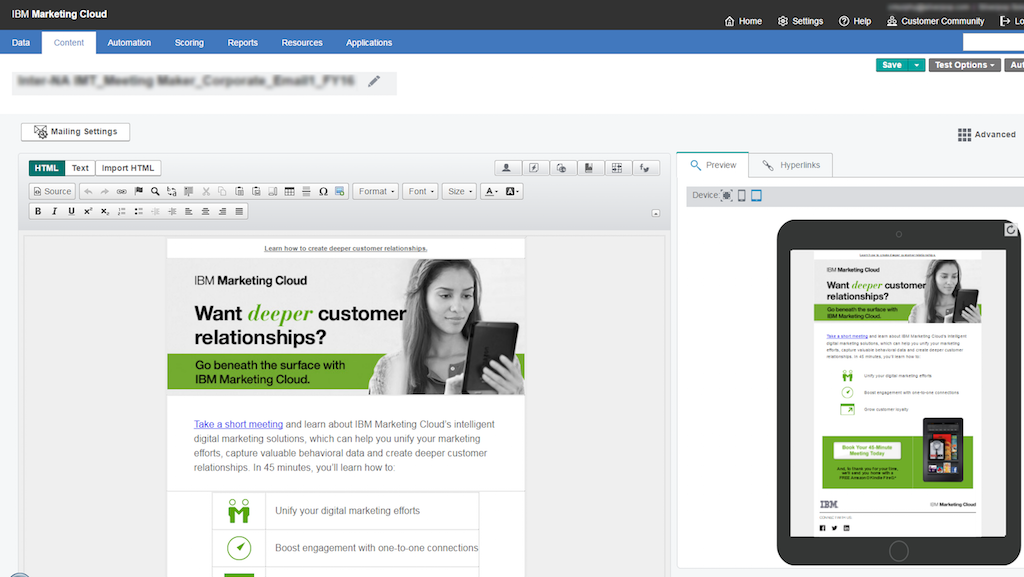 Commerce
Watson Commerce solutions include: Omnichannel commerce, Order management and fulfillment, and Customer insights. Omnichannel commerce lets you create personalised experiences that engage customers in the context of their buying journey and at the time and place that's most convenient, including mobile, social, store or through direct sellers. Order Management and Fulfillment capacities afford your customers the flexibility to choose how they buy, receive, and return goods and services. Cognitive sourcing and fulfillment logic optimise inventory utilisation and fulfillment efficiencies in real time, while you get a single, actionable view of orders and inventory across the entire network. With Customer Insights, you can harness data across the complete customer journey, allowing you to form a holistic view of each customer. Insights and recommendations get smarter with each interaction so you can drive the results you want.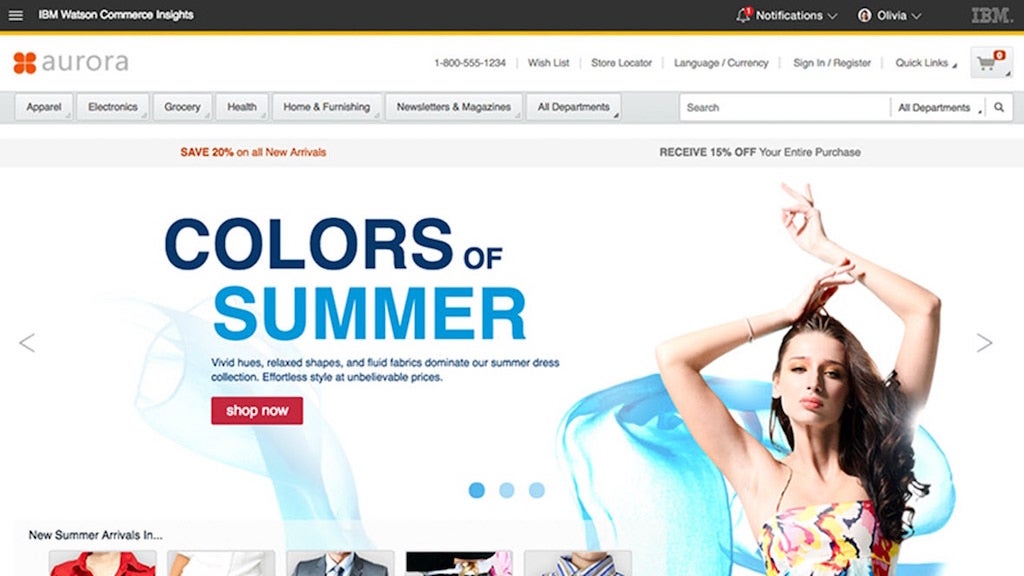 Companies that trust IBM Watson