The challenge
Diaverum's mission is to improve the quality of life for renal patients. Much of the work that Diaverum clinics do is providing dialysis to patients whose kidneys are no longer able to function effectively on their own. Dialysis is a process that removes excess fluid and waste from the blood.
While the treatment is life-saving, dependence on dialysis can have a dramatic impact on a person's life. Patients may require treatment anywhere from a few times a week to several times daily. Some types of dialysis treatments can be done at home, while others require a visit to a clinic. There are many aspects of the dialysis recipient's overall health that must be constantly monitored for doctors to provide optimal care and maximise the patient's quality of life.
Diaverum approached Luminary to create a mobile app that would empower patients to become more involved in their treatment by having easy access to their treatment data.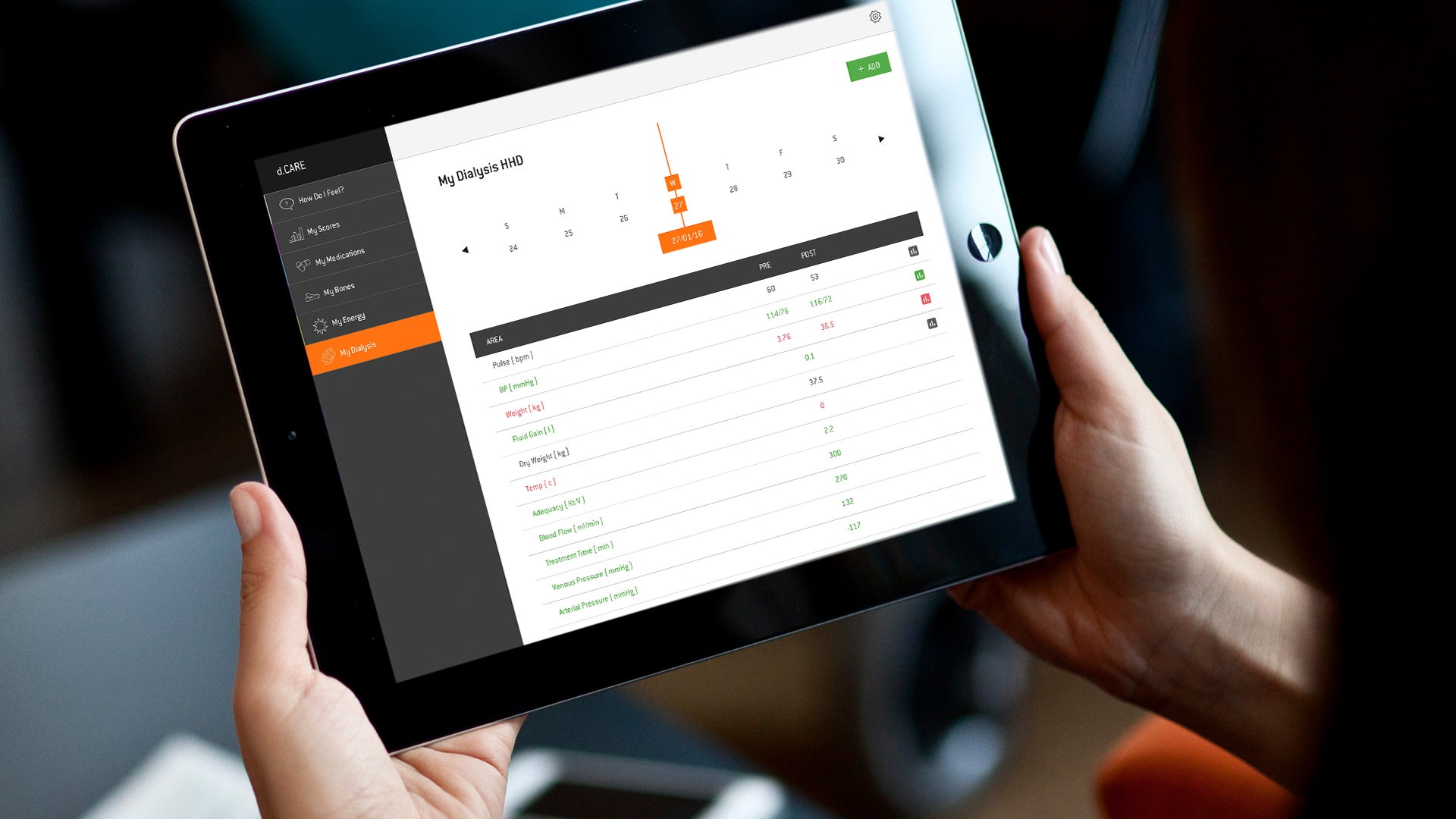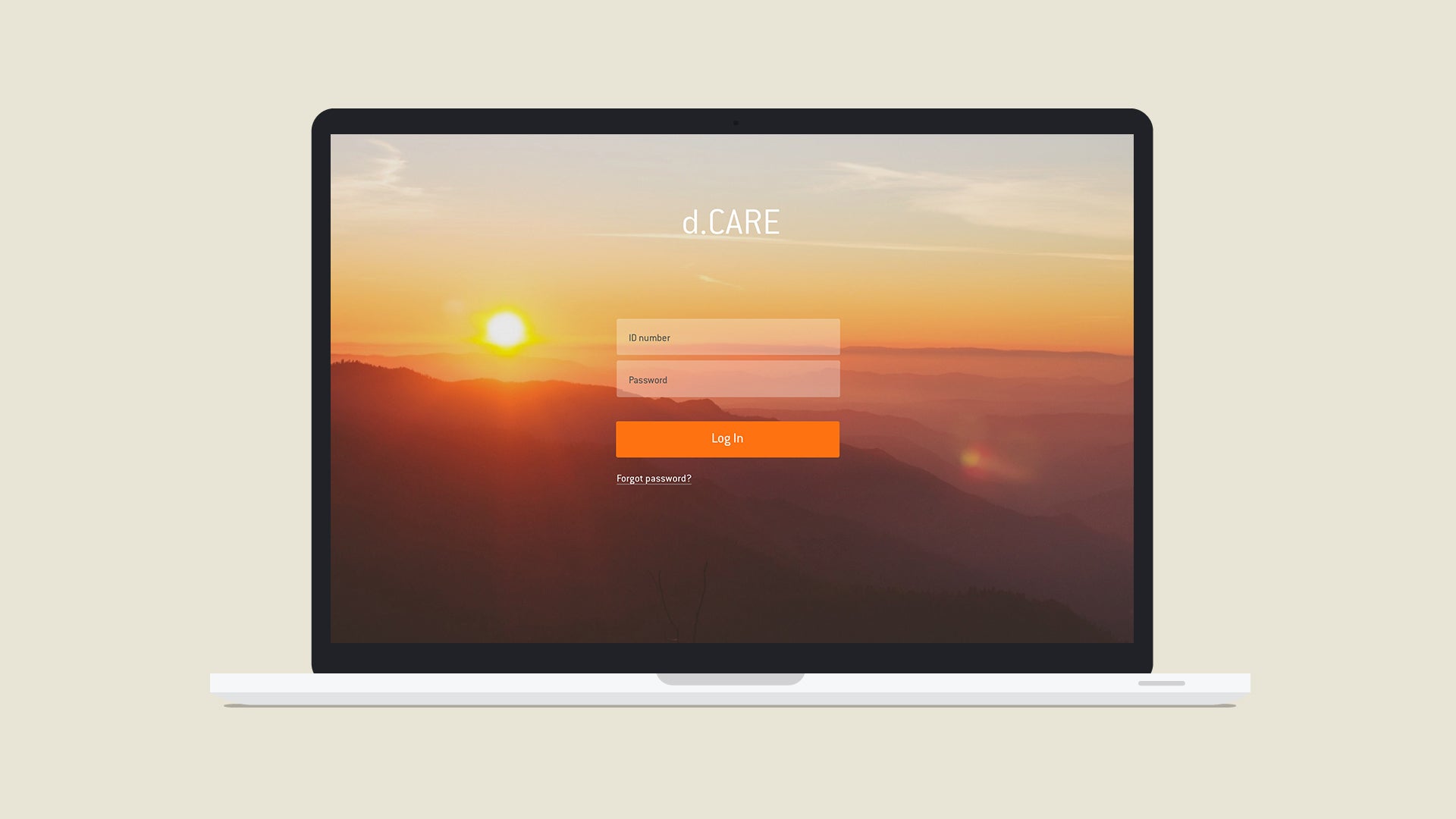 What we did
Together with Diaverum, we came up with d.CARE, an app that provides information for patients to monitor their health when receiving dialysis, both in clinics and at home. 
The app displays data from each dialysis session and monthly blood tests. It also enables patients to enter information about their wellbeing in a 'How I feel' section. Data can be viewed for each date it was entered and trends can be displayed in a graph. This patient-entered information offers doctors a more complete picture of the individual's health, which can then be used to monitor and tailor their care. 
The app is available for download in three forms – iOS, Android, and as a web app for use on desktop computers. Having the app available across all of these formats gives people the flexibility to manage their data across different devices, whether it's on their phone or iPad, at home or on the move. Patients are assigned a single User ID by their dialysis clinic which enables them to log onto the app across multiple devices.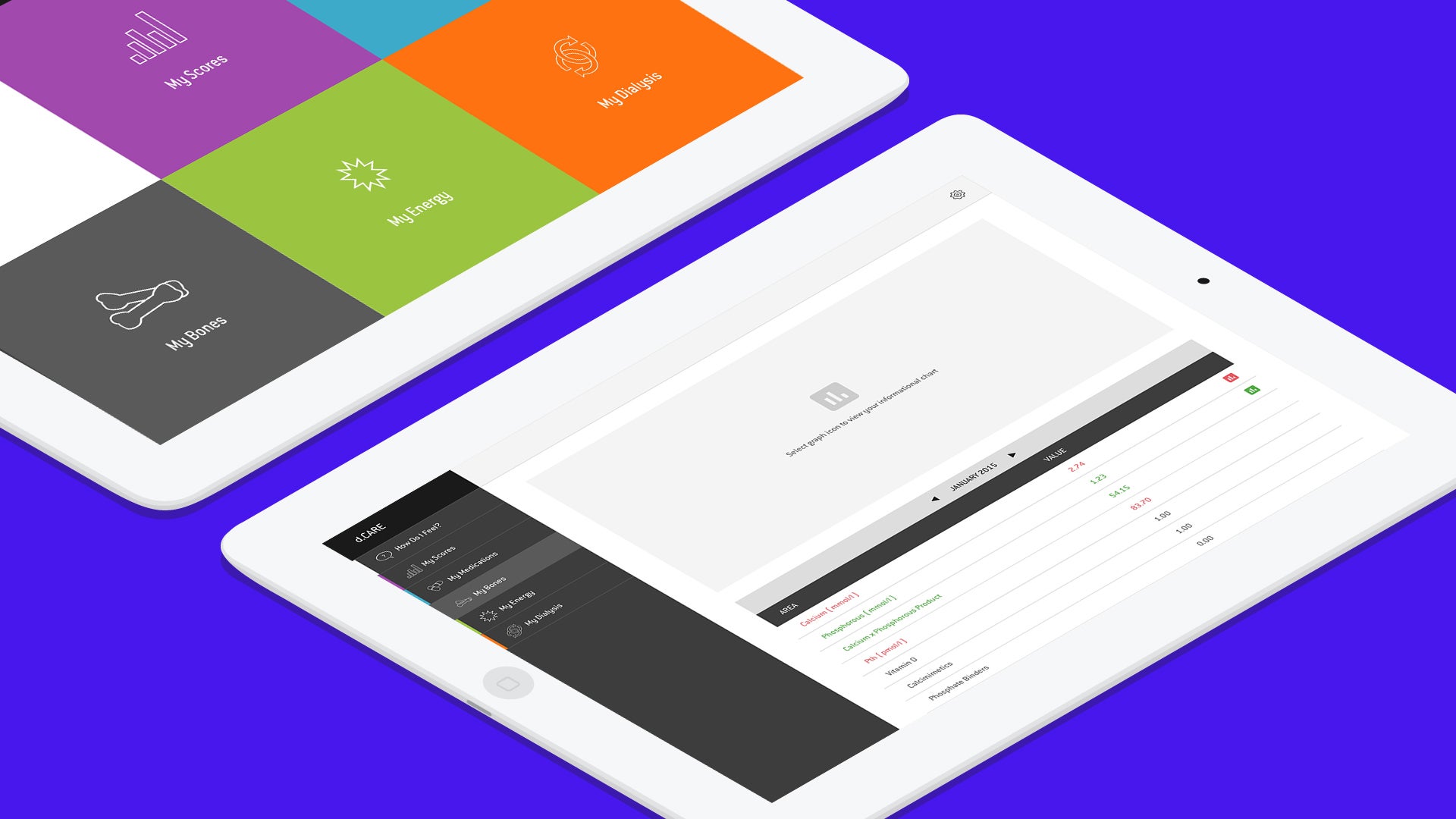 From a user experience perspective, the app provides feedback in a range of ways. So for example, rather than just giving the user a number to indicate haemoglobin levels, it will also use text and colours to indicate whether the result is anything to be concerned about (green for OK; red for anything outside of the normal range). The app is also available in multiple languages, including English, Spanish (various dialects), Russian and Arabic.
The web app has been built using a relatively new front end technology called React JS. This allows the user to perform actions on the app (for example, completing a form) in real time, without having to wait for the page to reload.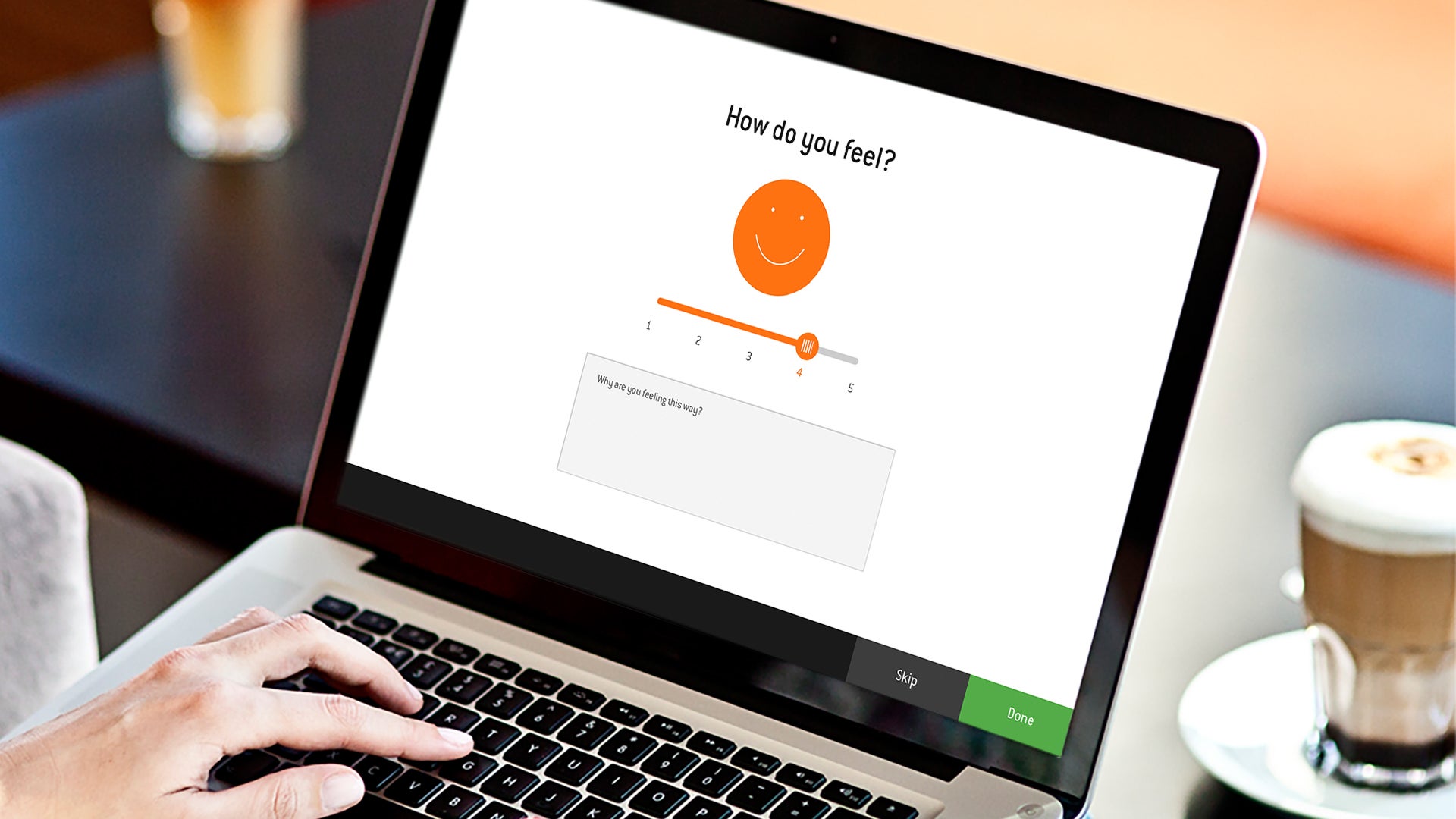 The result
By centralising information from clinical and home dialysis treatments, and empowering people to be involved in their treatment, d.CARE is helping dialysis patients to be able to lead as normal a life as possible. The app supports the relationship between patients and their doctors, providing doctors with 24-hour access to the patient's personal and medical data. This, in turn, has helped to reduce complications and the need for hospitalisation. Most critically, the app enables patients to actively manage their care and play an important role in improving their quality of life. 
Meet the Diaverum team
Find out more about the key team members.
Keep reading
Want more? Here are some other examples of our work that you might be interested in.