The challenge
The main goal of this project was to create a destination within the broader Clipsal site that would encourage electrical contractors, systems integrators, architects and builders to engage with the Iconic product range and ultimately use it in their work.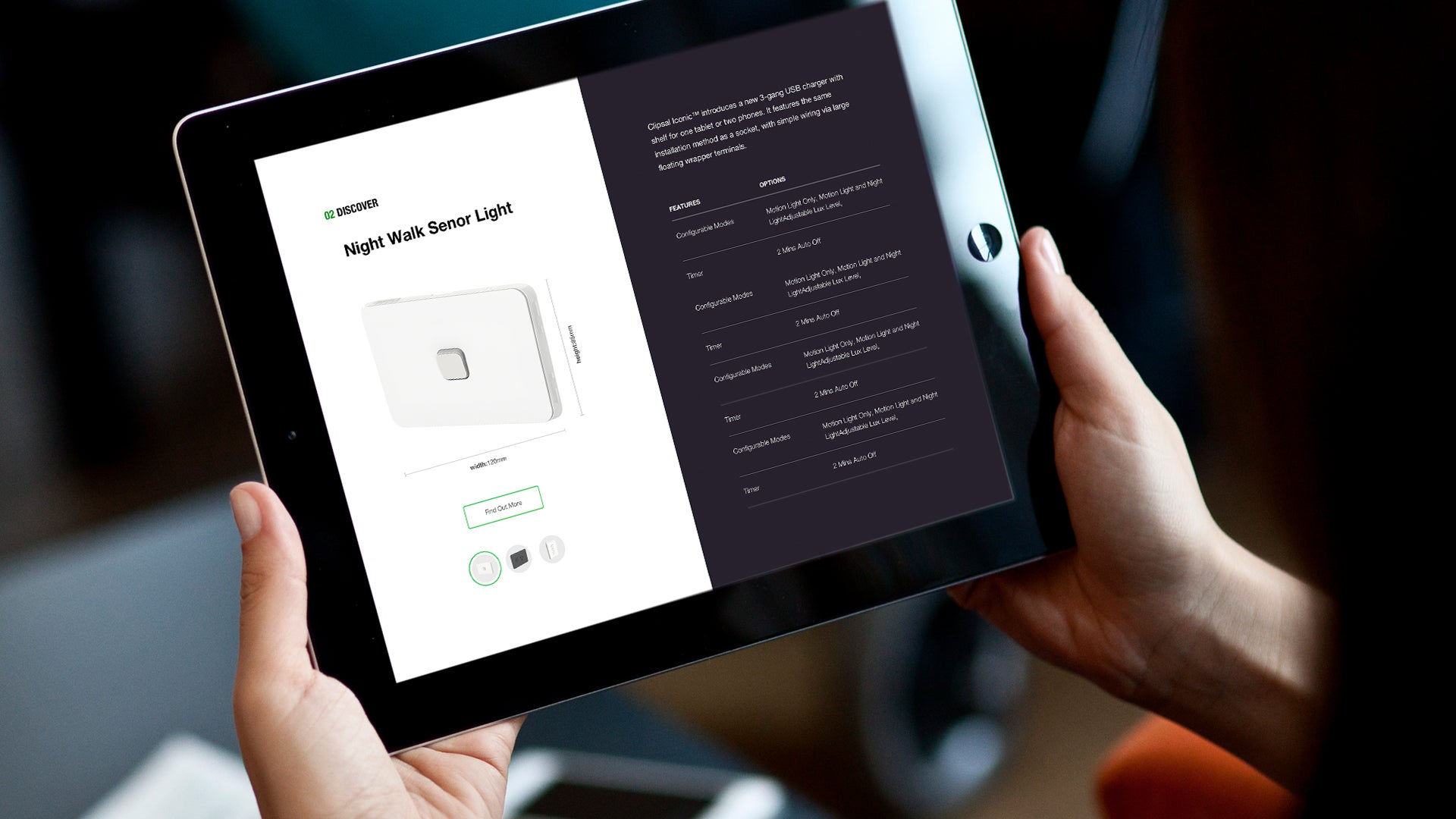 The experience needed to remove the complexity of accessing the various product resources, replacing it with an 'easy to navigate' aggregated view that would provide a single destination for the entire range. Part of the challenge of this was the need to create a template that would bring both product specifications and editorial-style content into the one place, to meet the needs of different site visitors.
Clipsal also had a secondary goal of creating a template which could be flexible and extendable to support future ranges while allowing existing ranges to be easily updated. In addition, Clipsal wanted to create a community around the product, where customer conversations would drive sales, accelerate innovation and increase buyer confidence.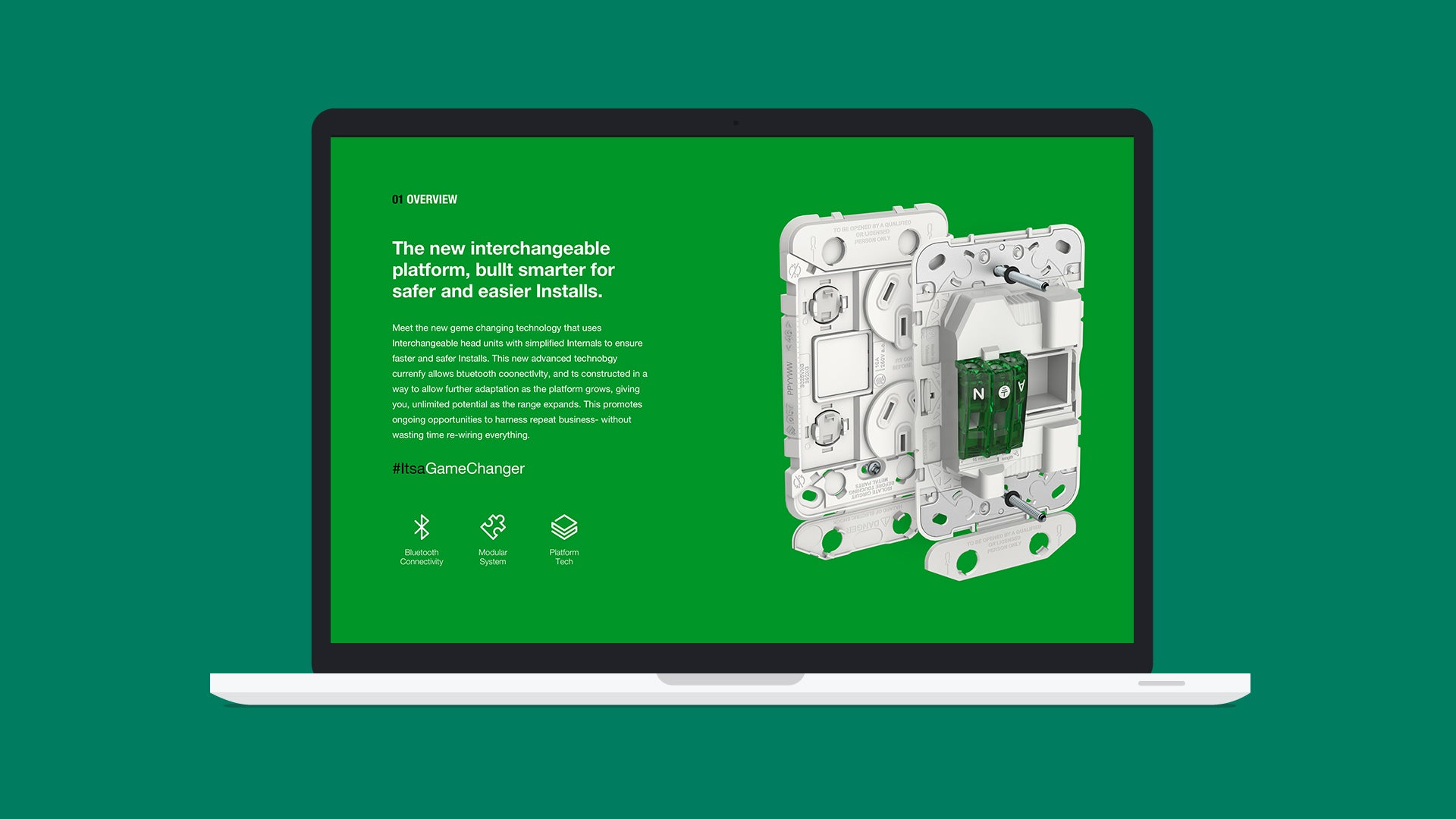 The solution
To showcase Clipsal Iconic, Luminary created a completely modular page design that would not only introduce the new range of products, but would also provide a new set of content modules to support the launch of future ranges and streamline the updating of existing ranges. 
The modular design means that all elements of the page are separate entities within the CMS, so they can be displayed in any order or combination as required. Elements that are not needed for a particular range can easily be switched off. For example, while one range might feature a video demonstration of the products, another may not. 
Prior to implementation of this modular page design, new ranges were presented through dedicated microsites, which had to be built from scratch and often resulted in broken user journeys. The new design facilitates much greater ease of adaptation for future ranges. 
To achieve the client's goal of establishing a community around Iconic, Luminary created a Community section within the Iconic page. This section embeds a third party social tool called Juicer, which brings together tweets, YouTube and Instagram links and puts them onto a board.
The new Iconic Range page has delivered our highest level of digital engagement for a new range to date. We received over 25,000 unique visitors in the first 14 days, and each visitor spends an average of three minutes on the page experiencing the different content types. It has allowed us to create a simple window into all the information types available within our organisation, providing a 360-degree overview for the customer in a single location.
Keep reading
Want more? Here are some other examples of our work that you might be interested in.