More than 120 Kentico disciples converged on Docklands' Central Pier on October 26 and 27 for the very first Kentico Connection conference to be held in Melbourne. Luminary was delighted to be a Diamond Sponsor of the event, which attracted the largest ever turnout for an Aussie Kentico Connection. And, true to form, Melbourne delivered a taste of every season for the occasion.
As Kentico MVP, I had the privilege of presenting two sessions - one on real-world examples of marketing automation workflows and another on optimising Kentico for performance. Our CEO, Marty Drill, also took participants through our experience in creating Kentico websites for three Royal Commissions.
Having direct access to the world's foremost experts on the Kentico platform for two whole days was an incredible opportunity for our team and everyone who attended the conference. There were also plenty of opportunities for developers and marketers alike to roll up their sleeves and see Kentico 9 in action with the hands-on track.
Here's a roundup of the highlights of the conference, including some of the features we're most excited about in the upcoming K9 (due for release on November 24).
Continuous Integration
It was a packed house in Michal Kadak's session 'Integration Paradise Found' as developers gathered to hear the inside word on K9's much-anticipated continuous integration. One of the unavoidable constraints of developing in any CMS is the need to separate crucial parts of an application between code on the file system and configuration in the database. While code changes can be tracked and managed easily, teams often share a single database between all developers. Not only does this mean that one developer can break the application for the whole team, deploying any update requiring database changes requires the deployment manager to carefully cherrypick only those changes that are ready to go live.
K9's new continuous integration module sidesteps this issue entirely by allowing developers to commit their database changes into their version control system alongside the code changes that require them. This makes the database changes just as flexible as any other piece of code, letting developers work from their own database and only share their changes when they are ready. They can even switch to a different version of the database as easily as switching to a different branch of their code. Without the need to cherrypick updates, deployment of K9 sites can now be automated removing the potential for human error.
MVC Support
MVC support in K9 is going to allow developers to have more control over how content is displayed, allowing a quicker load time and helping to leverage content in more ways. Separating content entry to happen within the CMS itself turns the content tree into a bucketing system, meaning that the structure of the site will be defined by the developer.
Kentico Draft
A cloud-based service for digital agencies and content teams, Kentico Draft is Kentico's answer to content-related project delays. With Draft, content teams can begin developing content before the CMS is configured. Draft takes a modular approach to content planning, which allows for a lot of flexibility when creating content elements. This is something that is unique to Draft as other offerings attempt to impose structure on content planning early in the process. The end goal of Draft is to have a system to allow clients and agencies to plan and produce content that is not dependent on site development or design but can move forward in parallel. Crucially, the system allows users to easily import their content directly into Kentico thanks to tight integration, in the form of an app/module installed right inside the Kentico admin interface. This will eliminate a lot of the double handling that happens when planning, preparing and eventually adding content to a Kentico site.
Web Farms
Web farm support will be enhanced in K9. It is out-of-box with no additional configuration, which will save developers a lot of time particularly when working with early versions of Kentico. There are two modes to choose from - manual or automatic. The automatic mode will be completely managed by the system and will dynamically add and remove servers. In order to provide more reliable and faster web farm service, new health tracking capabilities have also been incorporated. These will enable users to get an overview of the health status of instances in the environment. Instances that are 'unhealthy' will be treated with self-healing capabilities so they don't impact other areas of the system. The new built-in health tracking system will also ensure that the whole system is not overloaded while trying to synchronise groups of inactive instances removed on the fly by the cloud provider.
Personalisation
K9 introduces some powerful personalisation capacities into the Kentico platform, allowing companies to deepen their engagement with web visitors and (hopefully) shift them closer to conversion. K9 lets you personalise your website based on attributes (e.g. email or physical address), activities (e.g. registered, purchased, never purchased), contact groups, personas, lead scores, or other macros that you've defined. So you might tailor a promotion to a visitor based on their purchasing/browsing history - for example, promoting Apple accessories to someone who has previously purchased an Apple computer - or you might promote a Melbourne-based event to site visitors who live in Melbourne. Setting up personalisation is now very easy through the Visual Rule Designer, which lets marketers define guidelines and rules for personalisation and segmentation to accommodate a wide variety of scenarios. Advanced personalisation rules can also be written by developers using the built-in K# macro language.
Integrated Campaign Management
In addition to personalisation, Integrated Campaign Management (ICM) is an area of improvement in K9 that should give marketers something to smile about. The redesigned campaign management functionality, outlined by Karol Jarkovsky on Day 1, will make managing campaign data a whole lot quicker and easier, with all the digital marketing tools now stored in the same location. With K9 you can design multi-step funnels, assign relevant assets and promo channels, perform a thorough review, and launch the campaign all from one place. Then, once the campaign is live, ICM will give you a one-click overview of how it's performing, or an in-depth report on the campaign data. Campaign management is now also integrated with email marketing. While it doesn't really change the data you can collect, ICM in K9 takes managing and analysing that data to the next level.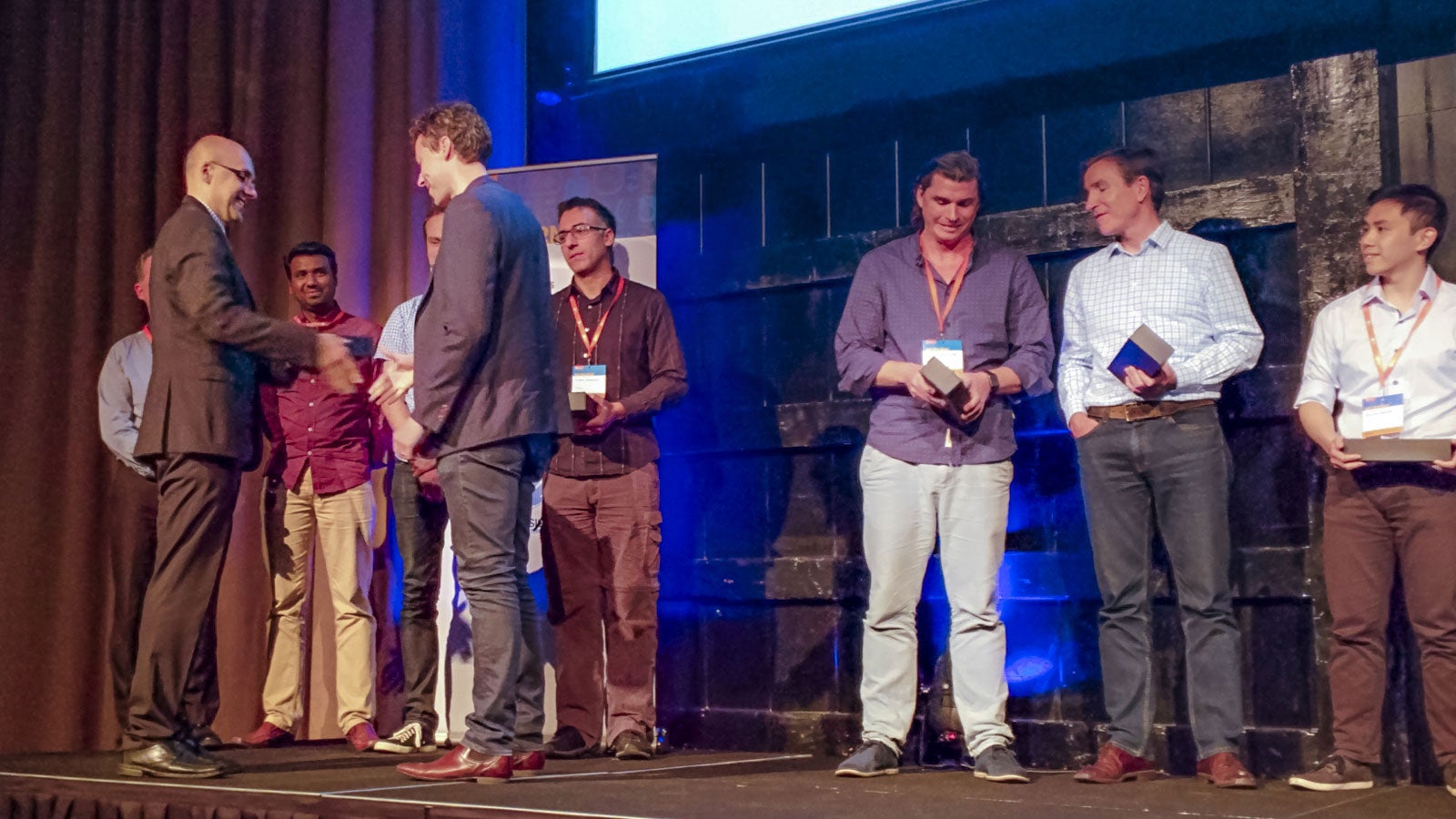 In addition to hearing first-hand about all the improvements to come in K9 at the conference, one of the highlights for the Luminary team was receiving formal recognition of our Kentico Gold Partner status with the presentation of a plaque from Kentico CEO Petr Palas.
With Kentico Connection Australia over for 2015, the countdown begins for next year's conference. In the meantime, we'll be busy putting all the new features of Kentico 9 to the test!
Want to know more?
We have a whole team of experts who would love to talk to you.
Get in touch
Keep Reading
Want more? Here are some other blog posts you might be interested in.