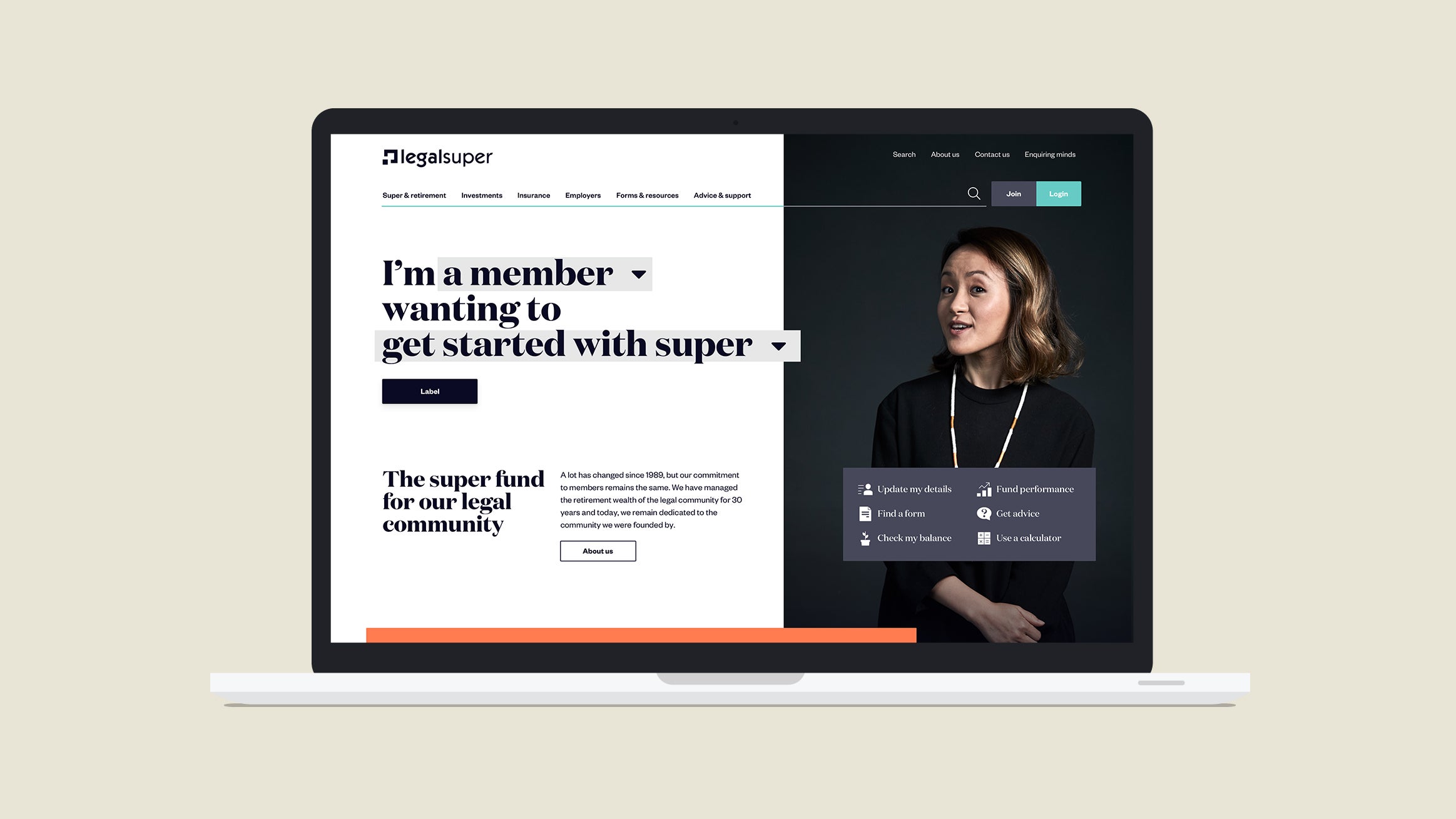 The challenge
legalsuper has a commitment to providing its members with the best possible experience across all touchpoints. However, it had a website that was not living up to that commitment. So it embarked on a project to redesign and develop the site, selecting Kentico Kontent – Kentico's headless CMS offering – as the platform of choice. Underpinning this decision was a desire to create a site that would support future omnichannel initiatives.
"We really wanted to future-proof our website," explained legalsuper's Executive Manager – Member Experience, Patsy Mullen. "Things move so quickly in the digital world so it just makes sense to create a solution that doesn't require a rebuild from scratch every few years. We also liked the fact that we could start building the content in a way that was structured and ready to render in the front end before the front end was built. It gave us a great head start and it meant there were no content surprises late in the process."
What we did
Prior to engaging Luminary, legalsuper had worked with another agency to scope out the project and develop initial wireframes. Luminary took the project on from the point of designing the user interface and developing the site on Kentico Kontent. Luminary also assisted with the content planning and content entry for the site.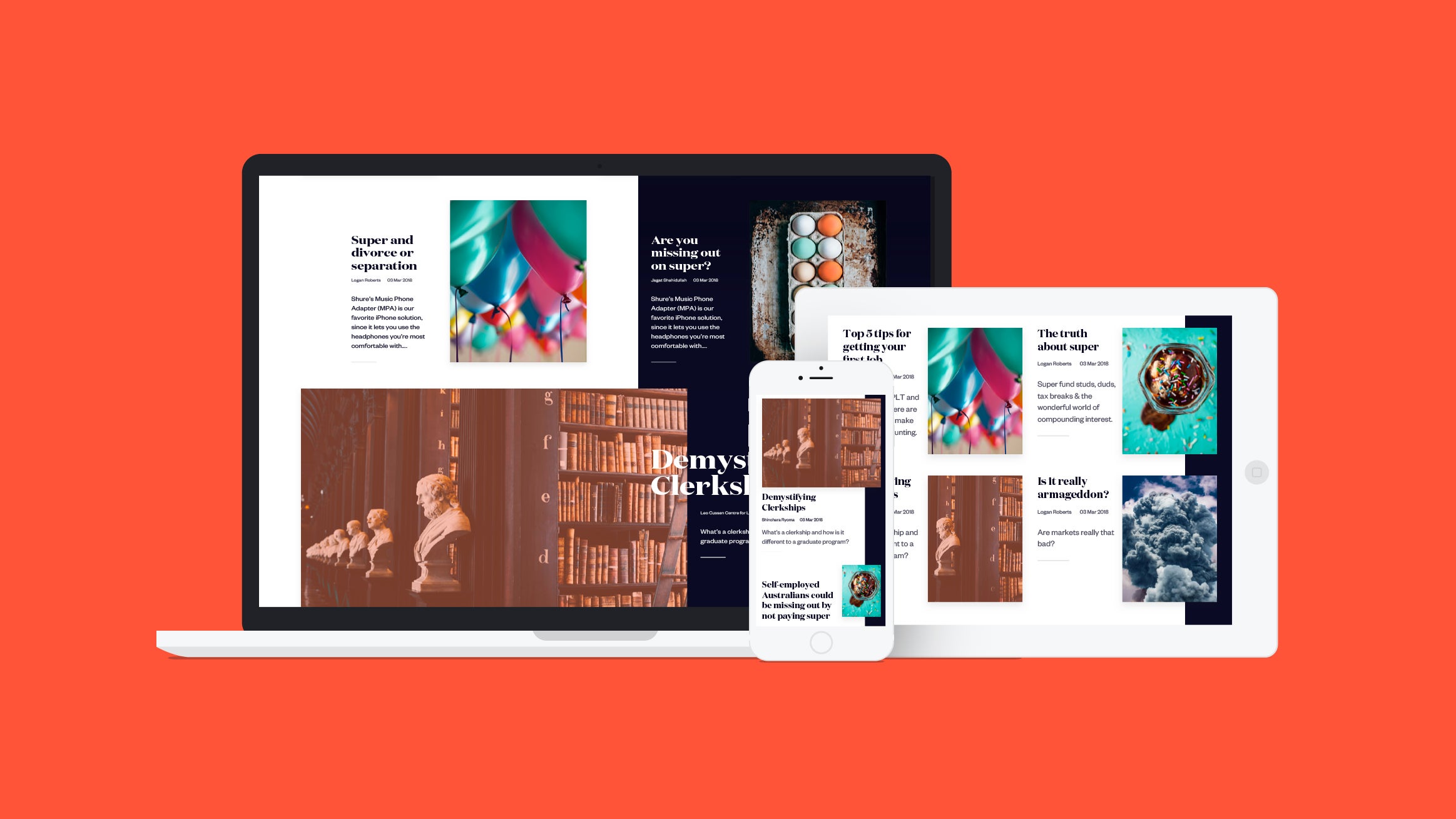 A more lively interface
legalsuper came to Luminary knowing that it didn't want to follow the standard layout and interface of a typical superannuation site. Running with this, Luminary eschewed the standard horizontal image format in favour of vibrant full-body images of clients and staff in portrait format. This portrait pattern became a key part of the site's interface, framing the content and navigation. Additionally, a set of wayfinding icons was developed to differentiate content that could be similar on first glance. 
A site that speaks to individual users
An audience selection tool on the home page helps users to self-select the content that is most relevant to their needs, based on their category (member/non-member/employer) and what they're trying to achieve on the site. Content is then presented in a way that tells a story through logical ordering of information at a high level, allowing users to drill down into increasing levels of detail if they wish. A live chat tool is also available to supplement the content on the site. 
User-friendly information architecture
While content on the site was previously separated by super product or pension product, user research revealed that a more effective and user-friendly way to structure the site would be along the lines of the typical superannuation lifecycle, e.g. grow your super, get ready for retirement, use your super as your retirement income.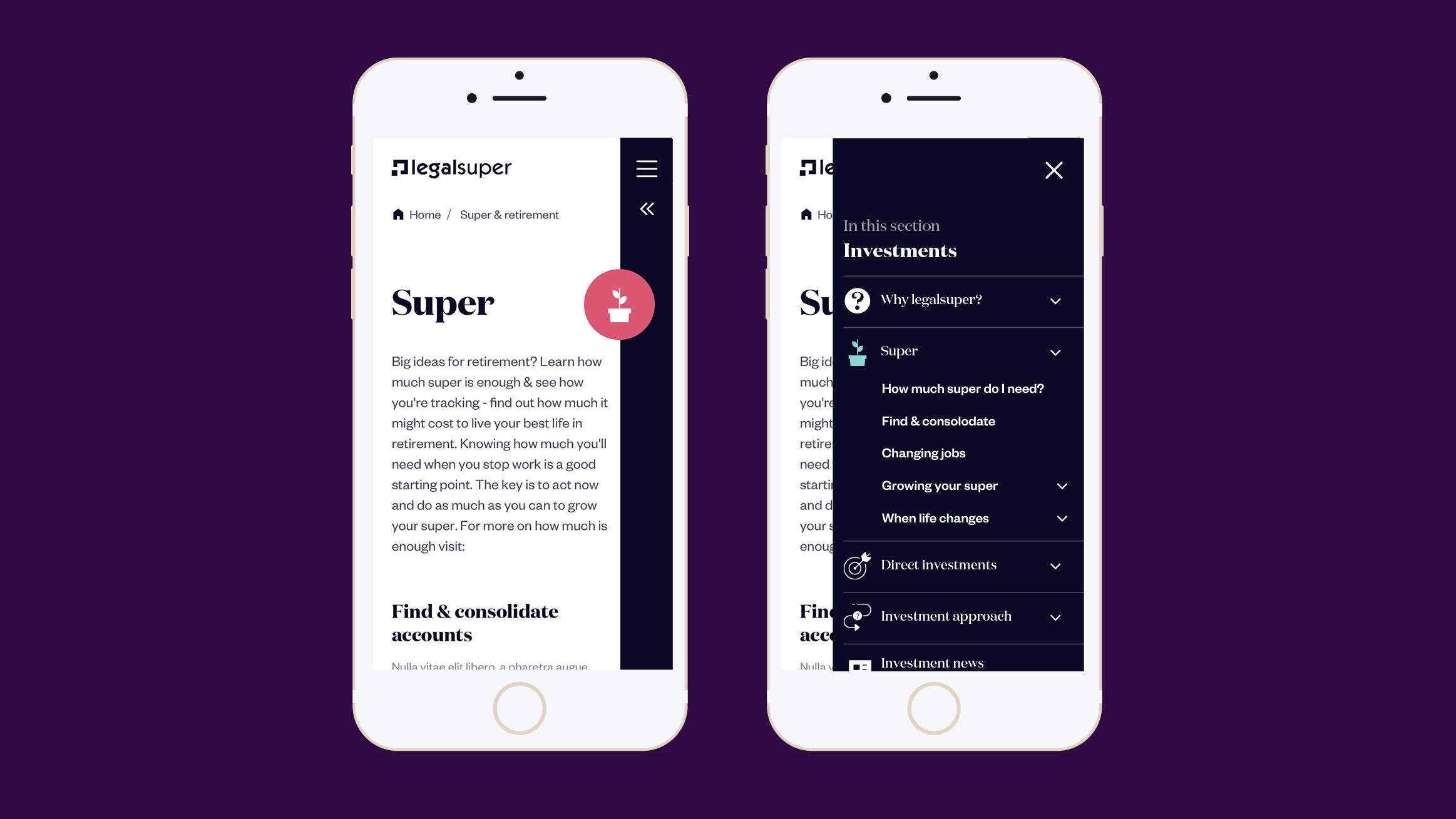 The result
Member feedback on the site has been extremely positive, as has feedback from front line teams. Having a headless CMS also allows legalsuper's content team to save time by reusing content items across the site, so if a change is required to a particular content item it only needs to be made once. 
legalsuper's digital team has also reported that it has been a "seamless process to serve up a mobile responsive site without compromising on the look and feel". This was important for the super fund as its mobile visits had been steadily increasing as a proportion of overall traffic to the site in the 12 months prior to launch.
Having a headless CMS has also laid the foundations for legalsuper to use other channels to display content in the future.
Kentico Kontent has given us the flexibility to test, learn, improve, repeat. We embrace human centred design methods and this site is our constantly evolving prototype. Expertly implemented by the team at Luminary, our new site has enabled us to deliver on our promise of making it easier for members and employers to manage their super admin, so that they can sleep well at night not worrying about their financial future.
Meet the legalsuper team
Find out more about the key team members.
Keep reading
Want more? Here are some other examples of our work that you might be interested in.