The challenge
First opened in 1997, Crown Casino is part of a significant tourist resort in Melbourne, including three hotels, function rooms, award winning restaurants, and shopping and entertainment facilities. Crown's Poker Room hosts regular weekly poker tournaments, right through to world renowned championship tournaments. 
While Crown Resorts has its own website, it also had two poker-related sites – one for weekly tournaments and another for championship tournaments. Both sites provided upcoming tournament schedules and information, registration functionality, results and player profile data. 
Luminary has maintained Crown's main site for several years and as such, Crown approached us to consolidate the poker sites into the main Crown Resorts site. The aim was to streamline administration, while improving access to tournament schedules and results, and simplifying the payment and registration processes for users.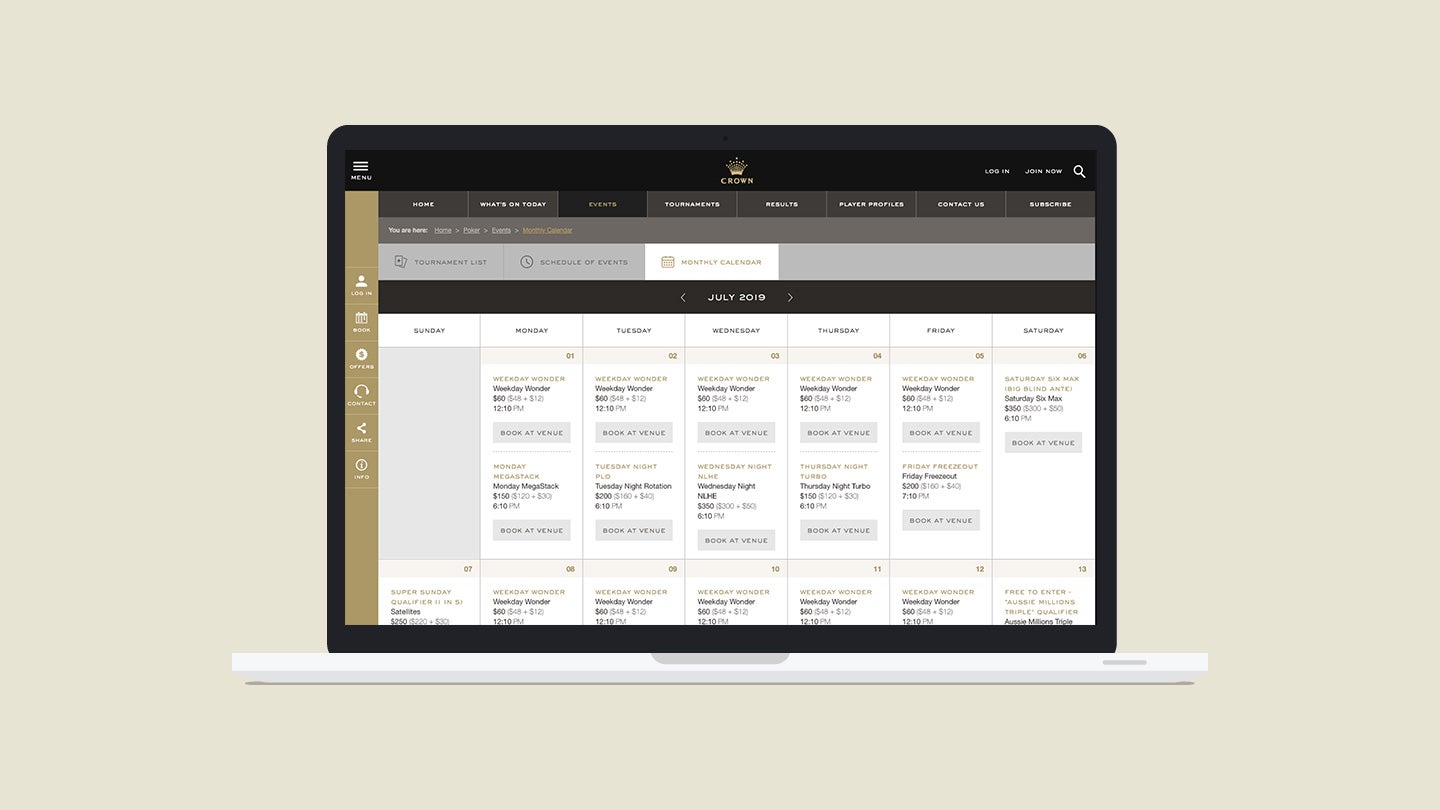 What we did
The project kicked off with a discovery phase that included a user stories workshop to uncover potential ways to improve the user experience of interacting with Crown Poker online. 
This resulted in a broad range of significant improvements for the user, including the introduction of a 'What's on Today' page, where users can view live lists and tournament statuses. This page also offers live information about availability and wait times for cash games like roulette and blackjack at the casino.
Tournament registration pages are now cleaner and easier to use, and there are better filters for tournament searches and player results. Users also now have the ability to view tournament schedules in an interactive calendar format, with an email alert function for upcoming tournaments for which the player has registered. A smart registration system remembers the player's details so they don't have to repeatedly input their information.
The user experience has also been vastly improved for administrators, including: the ability to conduct bulk uploads of tournament information, a payment gateway that facilitates faster and more reliable registrations, the ability to upload recurring events, and the ability to identify player profile data conflicts before submitting information which has assisted in keeping data cleaner and more error-free. 
The project was delivered using Agile methodology, with outputs being delivered in fortnightly 'sprints'.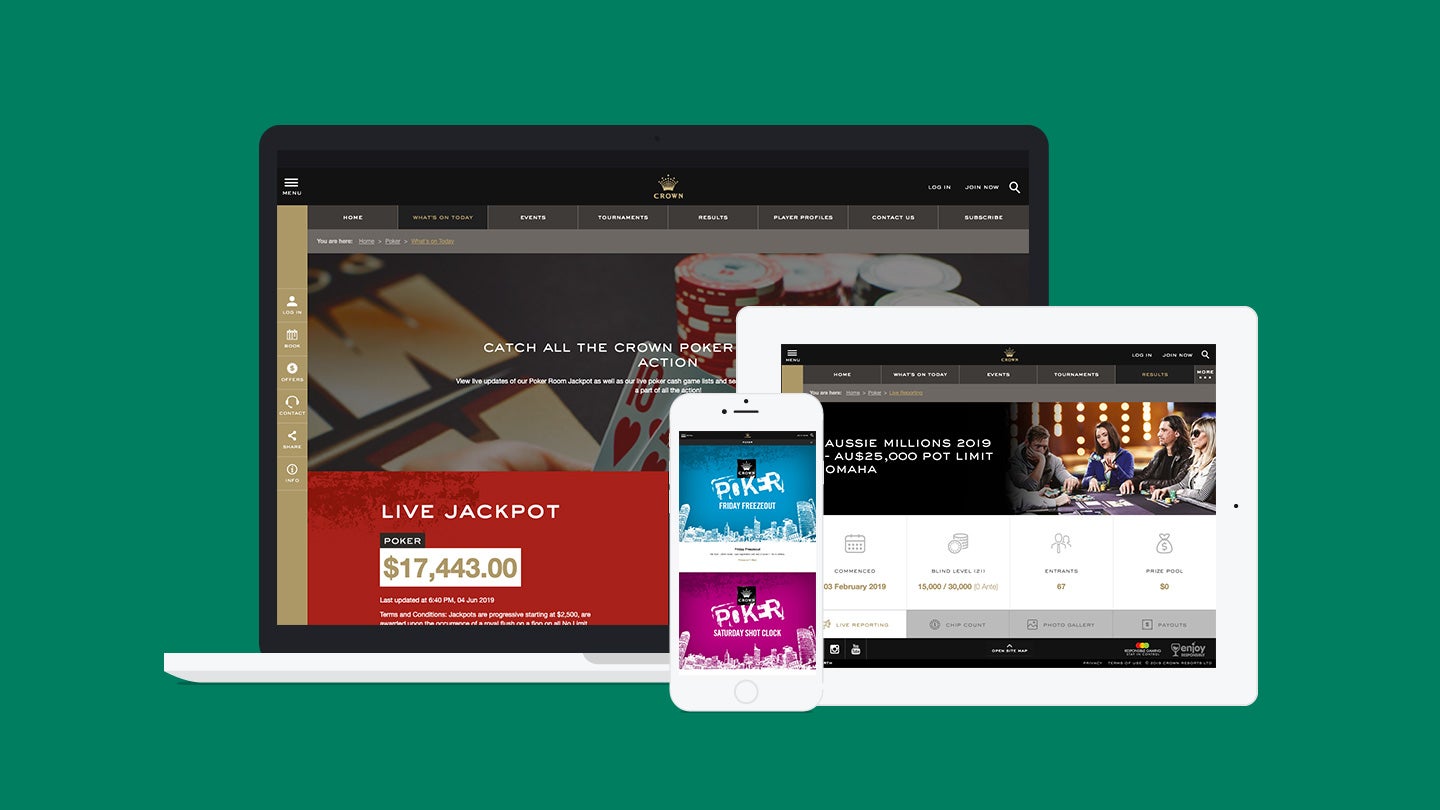 The result
The overall result was a vast improvement in the user experience for both poker tournament participants and Crown staff alike. Feedback on the project so far has been extremely positive from both internal stakeholders and users.
Keep reading
Want more? Here are some other examples of our work that you might be interested in.