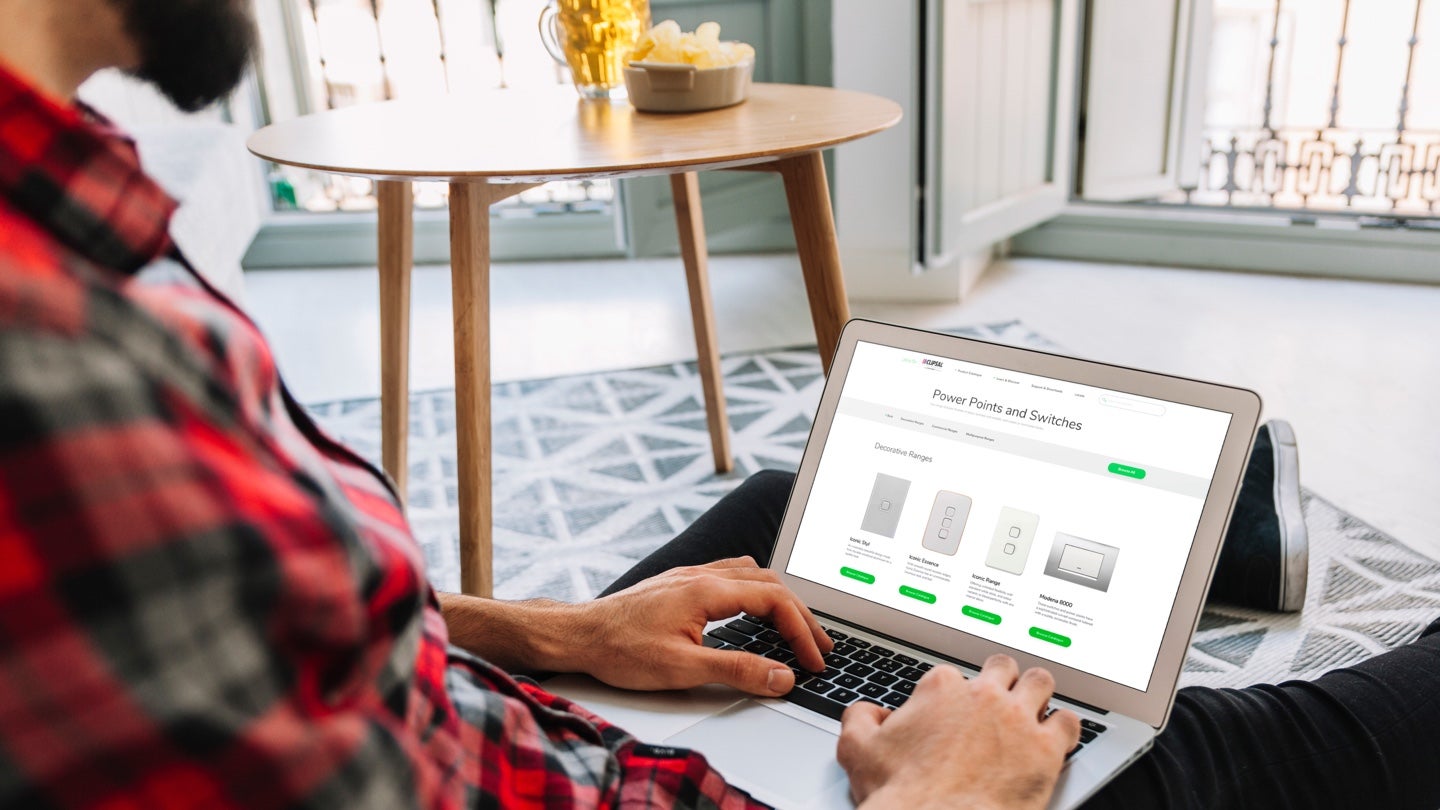 The challenge
Luminary designed and built a website for Clipsal in 2013. Since that time, much had changed in the way people use the web and it was time for the site to evolve.
A comprehensive UX review of the existing site revealed that it was failing to give users an optimal experience in a number of ways:
The navigation was not as clear as it could be
The delineation between trade and home-owner targeted sections of the site were not actually reflective of the way users were consuming content on the site, which led to people switching between the two
The audience selection page (trade v home-owner) had a high bounce rate
Site flow was confusing and non-standard
There were three kinds of product detail pages, introducing unnecessary complexity
The design did not accommodate changing screen sizes
Site performance issues were putting its search ranking at risk.
Having developed the original website for Clipsal, as well as providing a range of other successful digital services since, Luminary was well positioned to take on this new challenge.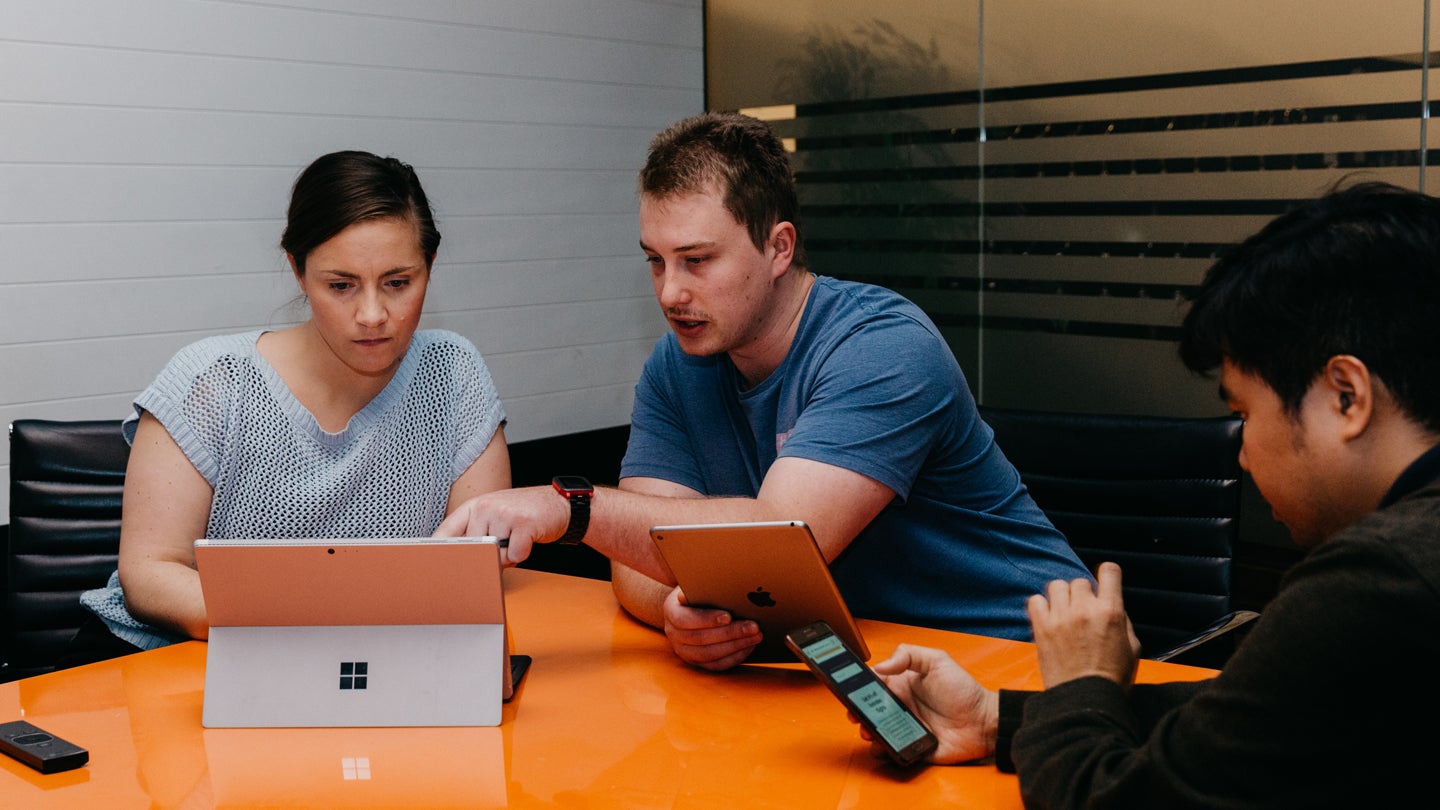 What we did
The first point of action for the Clipsal website was a platform upgrade from Kentico 7 to Kentico 10. This move provided many performance and maintenance improvements, such as content personalisation and prioritisation enhancements, the ability to simply add new functionality via Kentico Extensions, a 50 percent increase in initial page load speed, automated testing and responsive image management.
Tackling the main challenge of streamlining the path to purchase for anyone who visited the site was achieved through three primary changes.
First of all, product information was consolidated so that it was no longer split into separate sections targeting electricians and home-owners. All product details were collated into one page with some information hidden for users without the appropriate permissions.
Secondly, a standard e-commerce flow was included on all product pages to guide users through an easy purchase experience. If a customer likes the look of a product, they can now add it straight to their cart or be directed to the place of purchase.
Finally, the catalogue was redesigned for simple navigation. The language describing different products was simplified so that any customer could find what they were looking for and display pages were designed to showcase unique product ranges.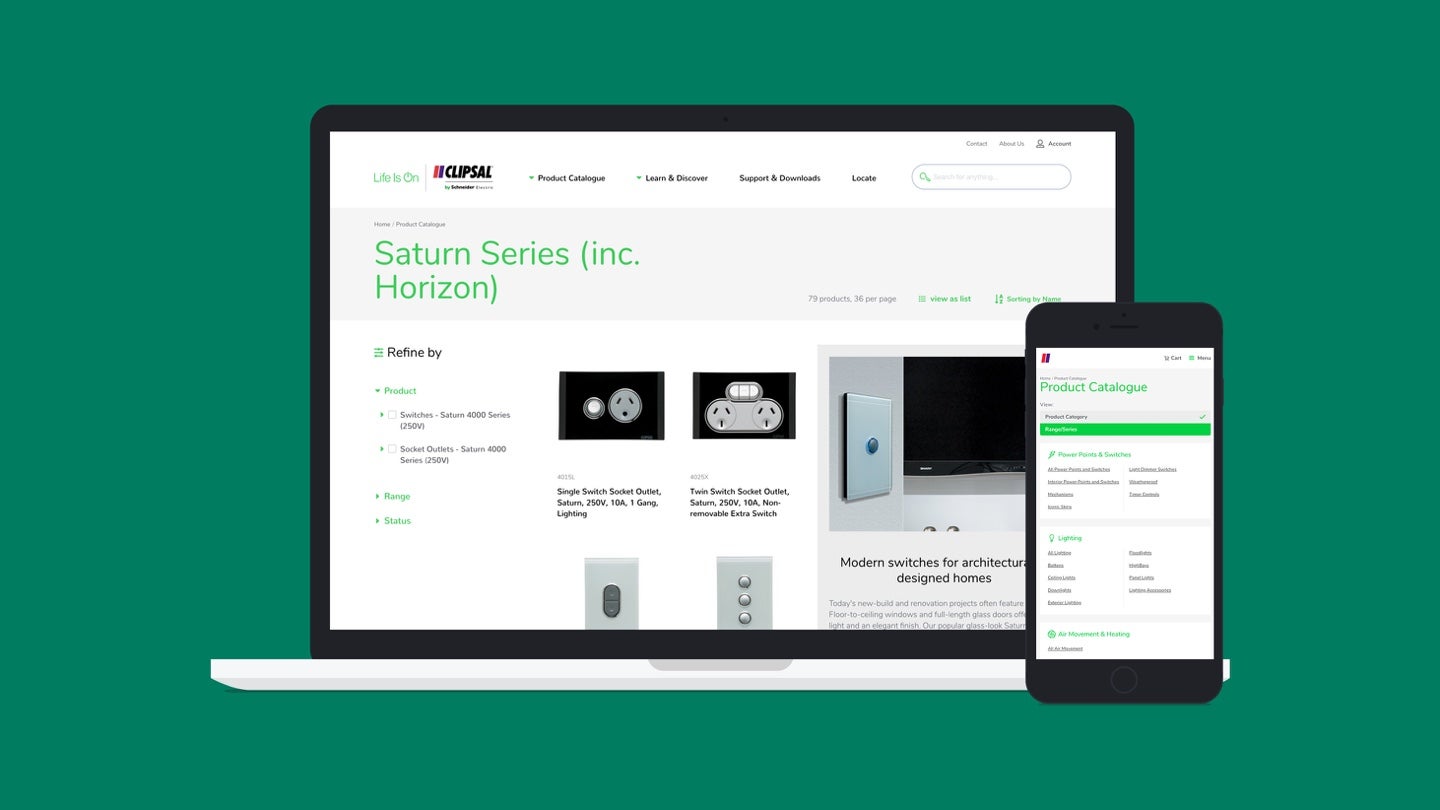 The result
The site has been extremely well received by Clipsal's internal stakeholders as well as the market. The ease of use and improved user experience have also contributed to greater user engagement. Comparing the six months post launch with the same time in the previous year, average time on page increased by 60 percent (up from 1 minute to 1 minute 40 seconds) and bounce rate went down by 10 percent. In the words of Sam Youssif, Director of Digital Customer Experience for Schneider Electric, "The new site has set a very good foundation for us to continue to innovate and disrupt."
Keep reading
Want more? Here are some other examples of our work that you might be interested in.