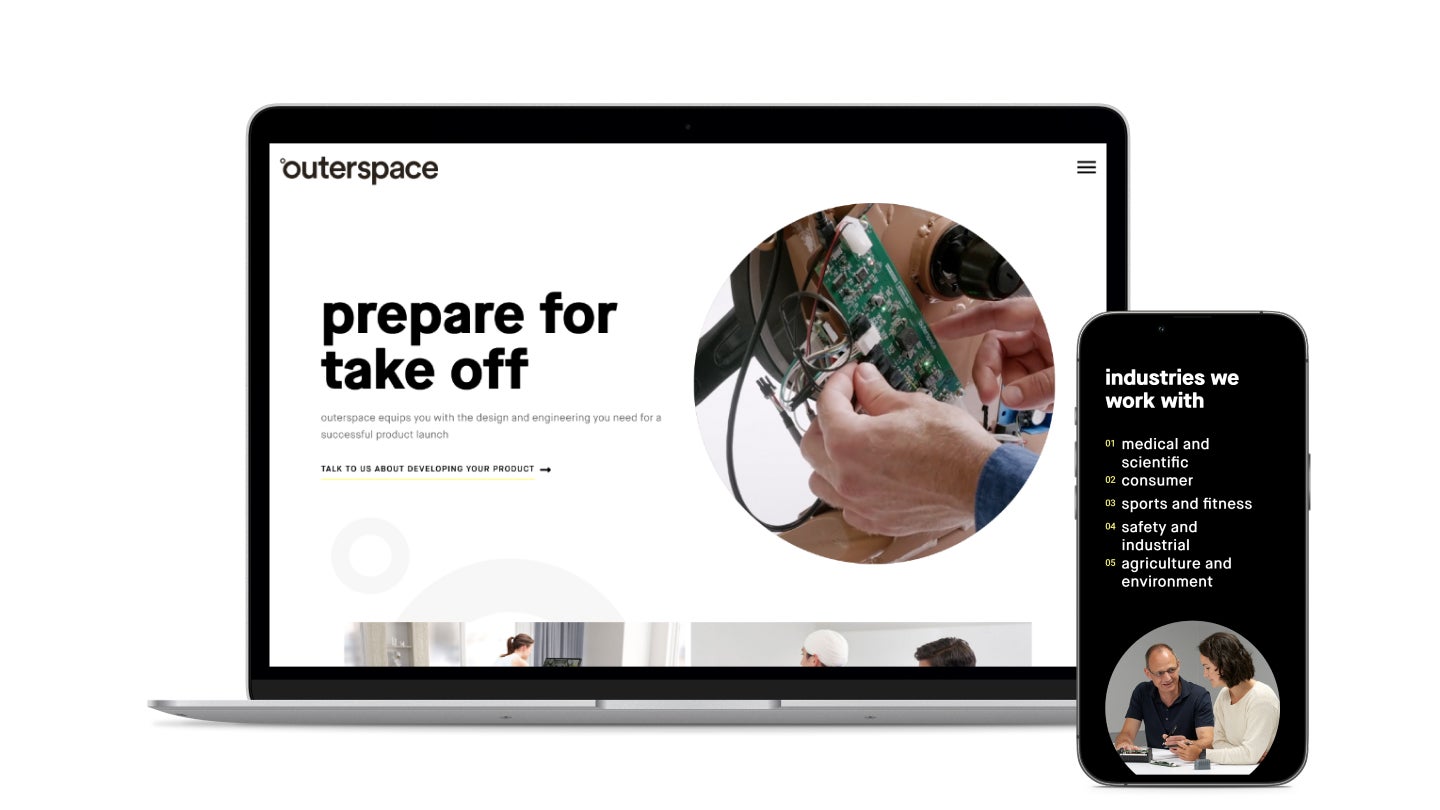 The challenge
Outerspace Design is a full service product development consultancy with offices in Melbourne and San Diego. Since 1990, Outerspace has been helping clients develop and launch products across a range of industries, from connected consumer goods, to safety products, medical devices, automotive and more. Working across design, engineering and technology, Outerspace manages the complete product development process from end to end. 
Outerspace engaged Luminary to redesign its website with a new look and tone to better reflect its vision, values and culture. The new website needed to give prospective clients a clear window to learn about Outerspace's services, and get a feel for what it's like to work with them. 
In terms of design, the aim was to create a site that is beautiful, clean and intelligent in style and function, with a consistent design-led aesthetic. 
As the client chose WordPress as the platform for this site, Luminary collaborated with WordPress partner agency Business Assist to bring this project to life. Luminary took on the strategy and design aspects of the project, while Business Assist took on the build.

What we did
The engagement began with an immersion workshop for Luminary to get to know Outerspace and understand its goals and objectives.
We then developed personas for Outerspace, taking a deeper dive into the company's existing audience segmentation and building on this to understand its users and gain insights into what they needed from the website. From here, we created a Journey Map based on the personas, which informed a revised information architecture for the site.  
From a design point of view, Luminary took what was a dated, text-heavy and cluttered digital experience and replaced it with a far more innovative look and feel. The new design is creative yet still professional, making use of the brand's circular logo device to house content rather than a traditional box-style layout. The brand colours have been re-interpreted to create a sharp, minimal and restrained aesthetic, focusing heavily on neutral colours with highlights of yellow to create a sense of energy and vibrancy.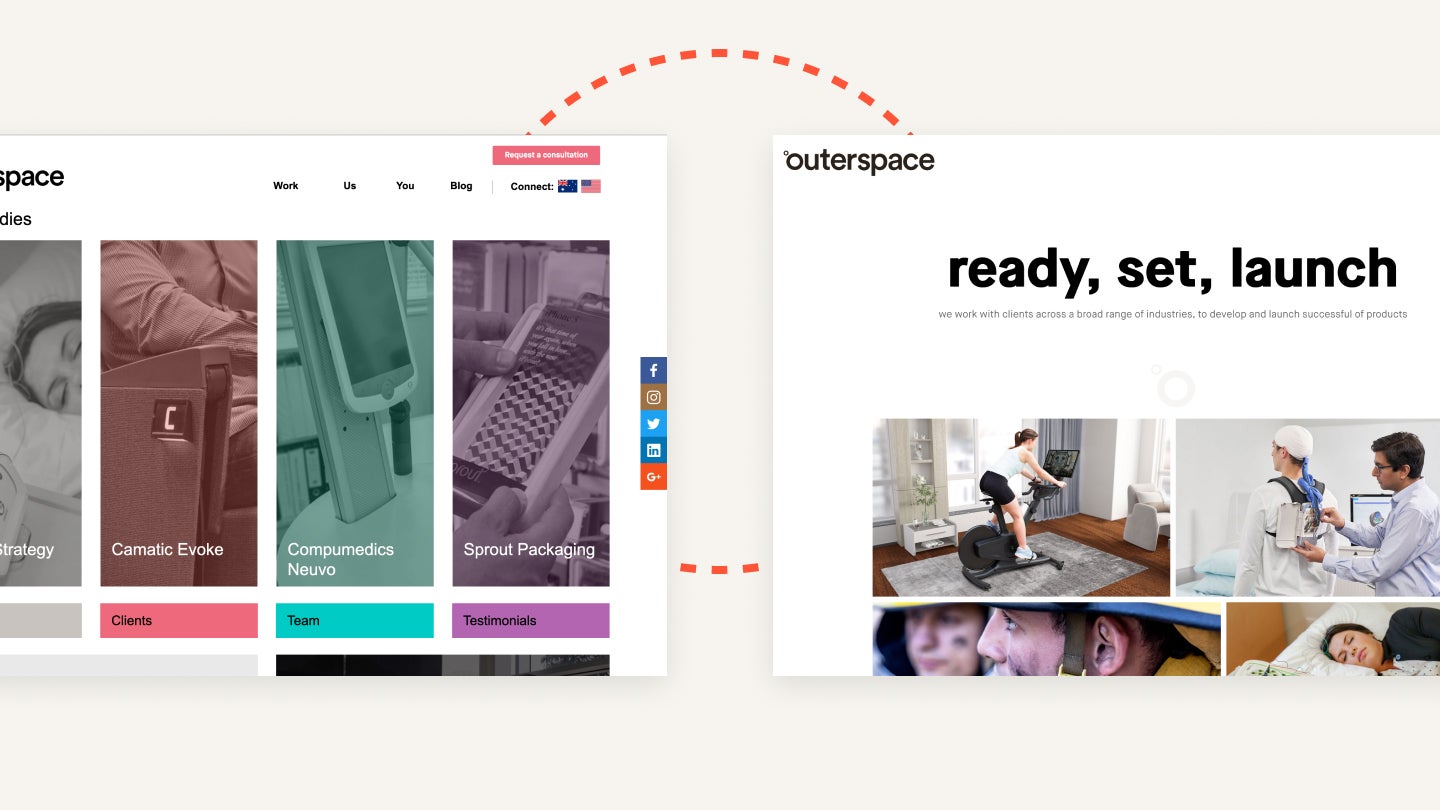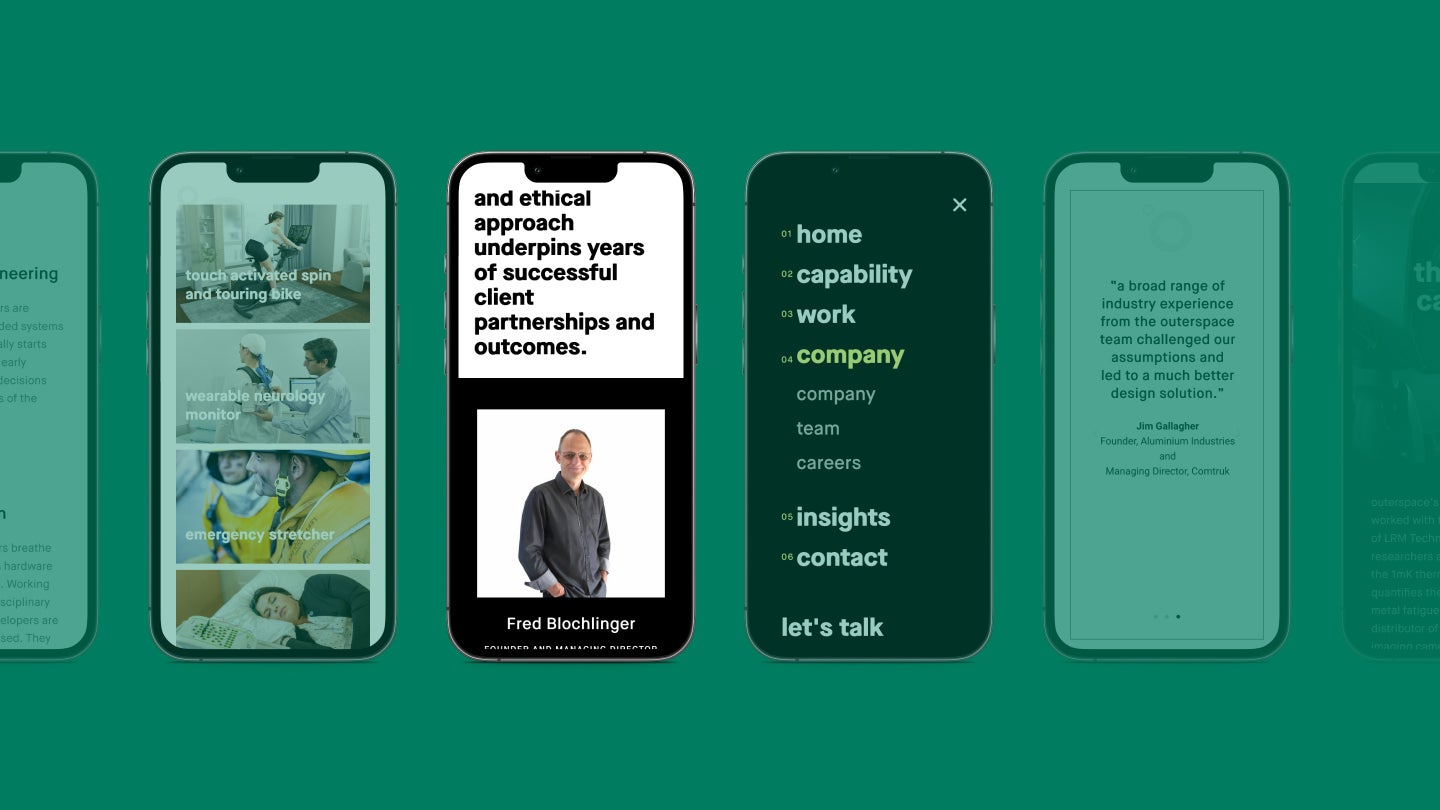 The result
While the old site felt chaotic to navigate around, with lots of pathways and corners to get stuck in, too much copy and inconsistent application of the style guide, the website now features logical pathways and navigation with a design that uses clean layouts, simple animations and consistent style to convey movement, colour and optimism. Less is more, with beautiful images and less text. 
The result is a website that is far more reflective of Outerspace's brand – experienced, professional yet creative, fun and curious, hardworking and driven, but most importantly, a trusted partner who will look after you well.
Keep reading
Want more? Here are some other examples of our work that you might be interested in.