The challenge
MLC's vision is 'to develop confident and articulate young women who have the skills, knowledge, values and attitudes to shape their future and contribute meaningfully to the international community'. As such, the school strives to be at the forefront of education, and to project a public image commensurate with that aim. However, its website was limiting the way it could present itself.
The site was on a platform that had been built specifically for schools and the education market but it offered very little flexibility in the way content could be displayed, and the way the site itself could be expanded and integrated with other systems. MLC wanted to provide a tailored and elevated experience to current and prospective students and their parents, so it approached creative agency Hardhat to help it design a new website. 
MLC also wanted a best of breed CMS and technical implementation, so Luminary was brought in to deliver this aspect of the project.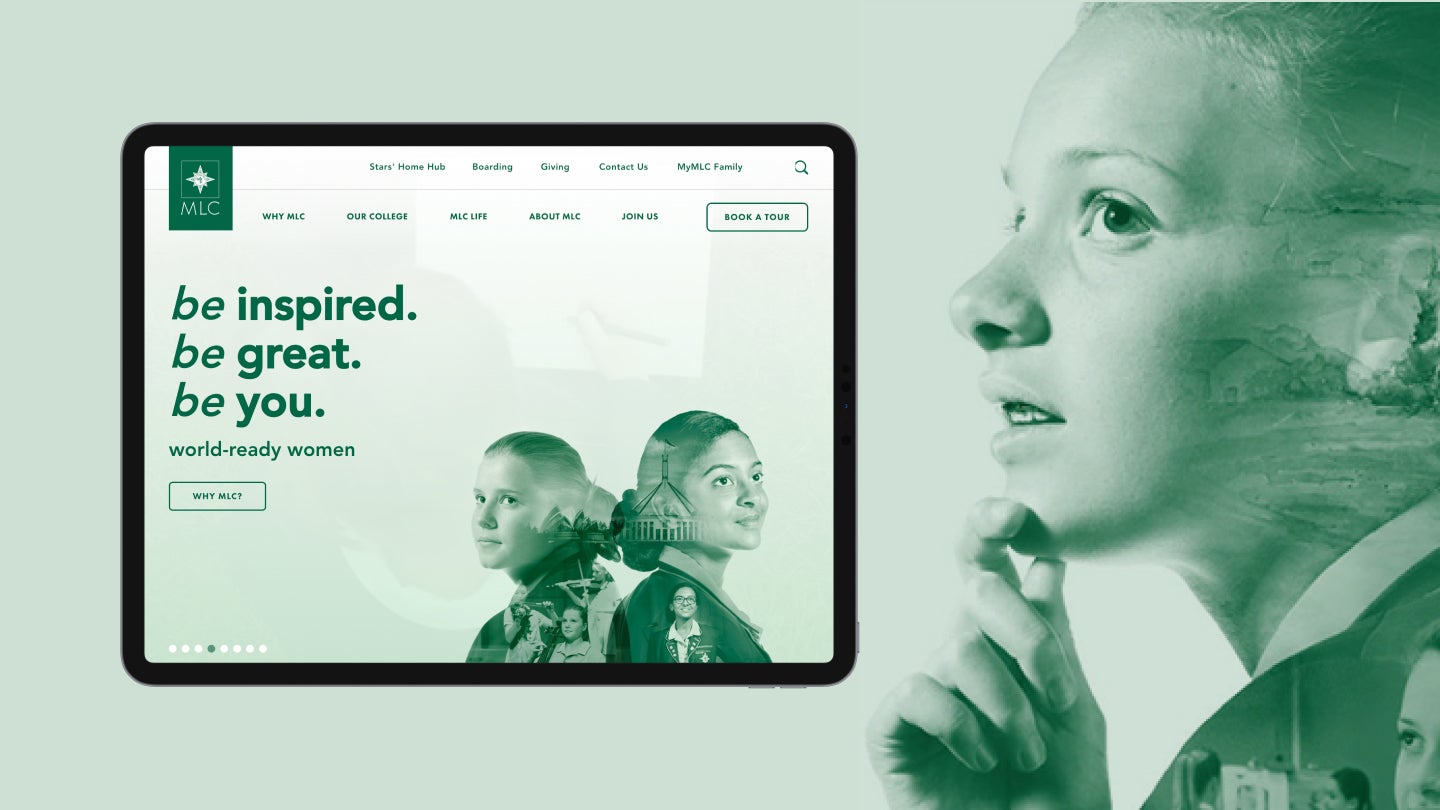 What we did
Kentico was selected as the platform of choice by MLC's IT Team. The brief was essentially to improve the site's usability and scope for expansion and systems integration. There was also a need to improve the site's performance and reduce the reliance of content administrators on developers.
All of this needed to be achieved on a strict timeline and with a limited budget. 
To optimise content flexibility and efficiency, Luminary used a componentised design approach. Instead of using a standard template with a WYSIWYG editor, each page is made up of flexible widgets, providing a finely tuned balance of flexibility and consistency. This approach enabled elements to be reused and moved around to form unique pages and experiences in a way that is intuitive to use for content editors. This modular template approach also ensures brand alignment, relieving content editors of the need to create elements from scratch, which can lead to design inconsistencies. 
Luminary also supported MLC with a user guide for content editors and ran training to ensure that the team was well equipped to manage the site independently.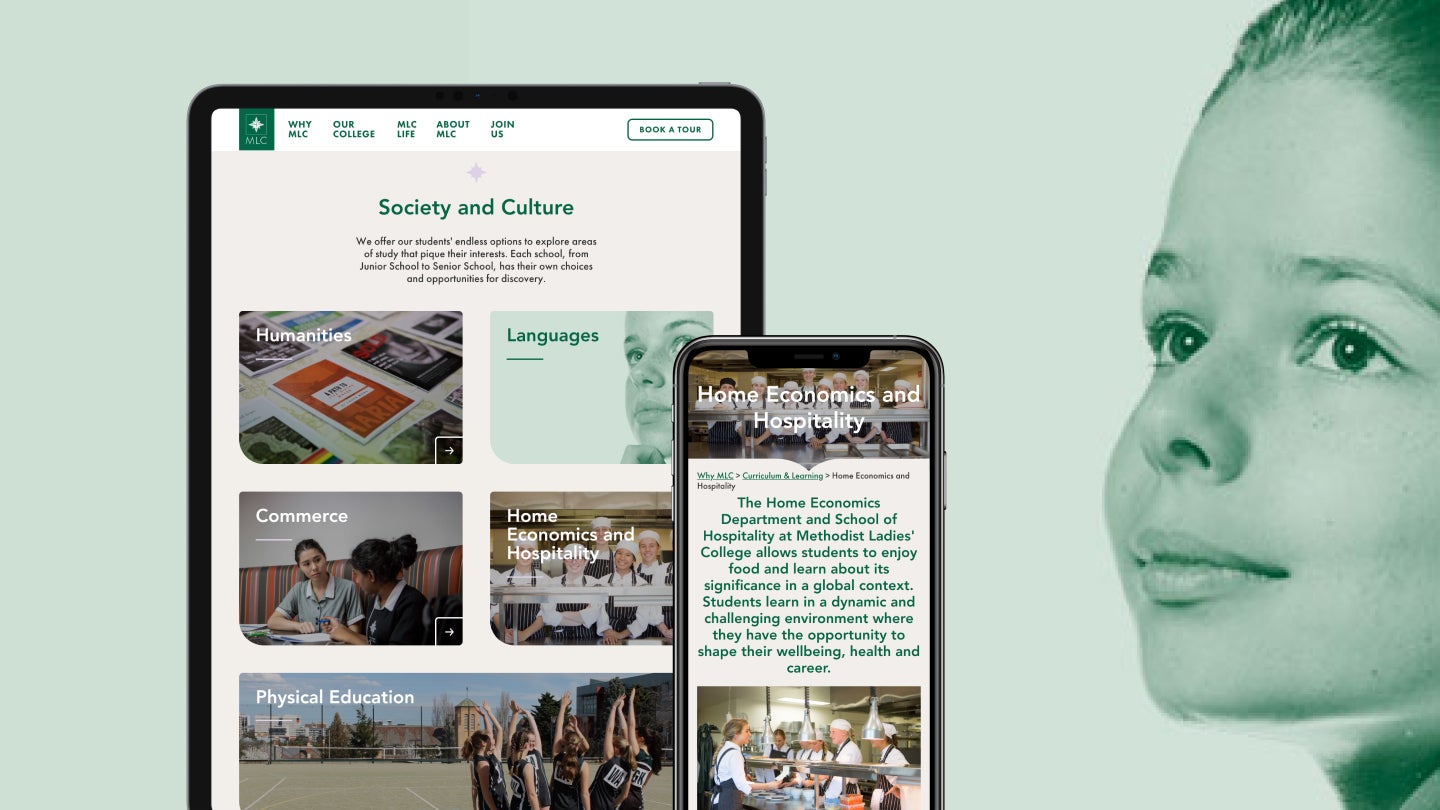 The result
The whole site was built within a month and a half, in line with MLC's timeframe. The outcome was a far more user-friendly experience, both from the end user's point of view, and from the perspective of MLC's content administrators. The team is also far less reliant on developers to expand and update the site. The new website was met with positive feedback from staff and parents. 
Keep reading
Want more? Here are some other examples of our work that you might be interested in.